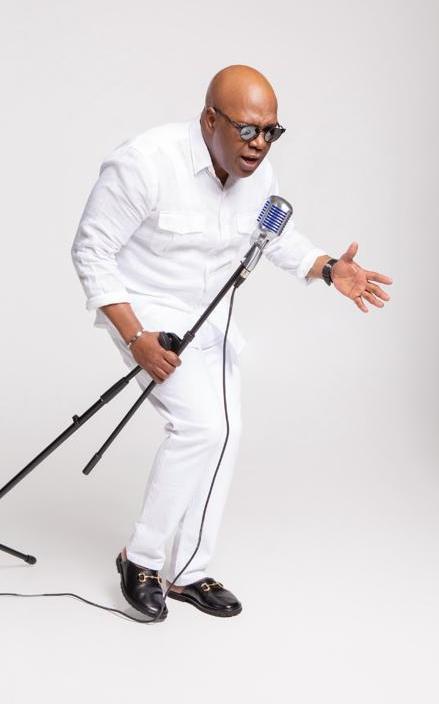 Talented reggae singer Robert Minott is ecstatic about the progress made by his latest project, 'Can't Hold Back' featuring deejay Mr. Lexx. The single is a hybrid track fusing Minott's deep seated reggae roots with Afrobeat and R&B, along with the witty dancehall stylings of Mr. Lexx.
"The feedback has been phenomenal so far, so much so that we will be releasing a video soon to push the single. The video was filmed in Burbank and Venice, California and Mr. Lexx did his part in Jamaica, it was a multi-national effort, done in different parts of the globe. I am very excited about the project, the sales have been great on the single, we are expecting great things," Robert Minott said.
The song is produced by Kirk 'Kirkledove' Bennett and released on the Germany-based Wolf Entertainment Group label four months ago. After its release, the song peaked at #4 on the European Top 100 indie chart, #6 out of a 150 on the Digital Radio Network charts worldwide ,#1 on the Reggae Global chart in New York, and #16 on the Pop Top 20 countdown radio chart show in the US.
He is currently signed with the Wolf Entertainment Group.
The single is the lead single from his 13 track album,"Rasta Funk" which was released on July 5th on Wolf Entertainment group.
Minott said that the concept of "Rasta Funk" means having the ability to fuse the best musical influences from Jamaica with that of his adopted country, the USA, blending reggae with R&B, funk, rock and country to create a musical palette unlike any other.
"The album is trending big in countries like France and Germany. The album itself is a masterpiece with great work by producers such as Sly & Robbie, Kirk Bennett and John Zych from Earthtone Music production who is a great musician whom I admired a great deal," he said.
Minott previously scored had a Top 10 Billboard R&B/reggae/dancehall song titled 'Playa Playa' over a decade ago. A nephew of legendary dancehall singer Sugar Minott, he was raised in Mona Heights, St Andrew, and migrated to the United States as a teenager.
In addition to Playa Playa, his songs include Irie, done with Rugs, and Roll It, a collaboration with Elephant Man.