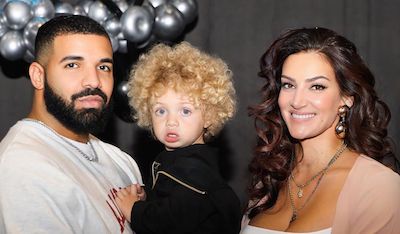 US rapper Drake shared pictures of his child Adonis, a move that delighted his fans as the "God's Plan" rapper, is famously private about his family life. He shared six endearing photos of his friends and family, including his son Adonis.
Taking to Instagram, Drake posted five pictures of his charming child, joined by a sincere message about missing the baby. It shows up the Toronto rapper, who is co-child, rearing Adonis with the youngster's mom, Sophie Brussaux. Drake has not been able to see his child because of the current self-isolation due to the worldwide coronavirus crisis.
"What is most important for you right now is to connect to your own inner light. This will create the biggest opening of all. Trust that you have all of the power within to make this happen, and in order to do that connect to the people and things that bring you a lot of joy," Drizzy wrote.