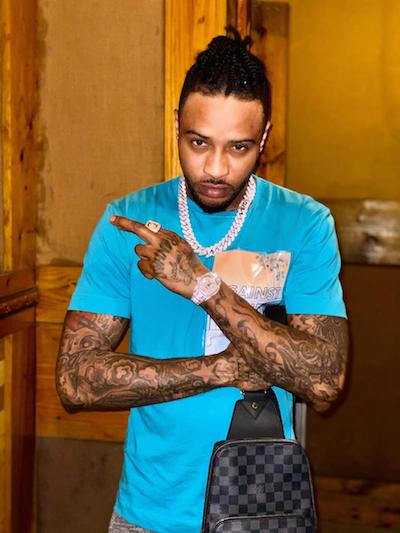 Dancehall artiste RichKing Breezy has solidified a decent underground following with his new song, 'Lock City' which has spawned a slang, 'rich badness' in the streets.
The single, 'Lock City', was released three months ago and is generating a decent buzz online.
What is "Richbadness"?
"Richbadness is a lifestyle. One, I'm trying to get my children to also aspire to. My riches are in my children. God has blessed me with two lovely children and the opportunity to make them happy and show them its ok to work hard. Its ok to want the finer things in life, I live and die for my kids," he said.
King Breezy is thankful that he's supported and surrounded by a solid management team. Producer Vivian 'Push A Yute' Thomas has had his back from day one.
"The team immediately was attracted to KingBreezy because of his work ethic and natural stardom. As its hard not to recognize Breezy as a star, and he always the first at studio and the last to leave," Thomas said.
The deejay is working on six track EP . He has completed productions from Anju Blaxx, Makonnen as well as other Billboard-charting and Grammy-winning producers.
Born  David Virgo, King Breezy hails from Montego Bay, St. James but is currently based in Kingston, Jamaica. King Breezy's portfolio is on a fast paced track to the top with crushing performances where he dominates the stage and musically intrigues his audience.
His musical inspirations range from local artiste like Mavado, Vybz Kartel, Shabba Ranks and international influences like Chris Brown and Little Wayne. King Breezy's striking image and array of tattoos are representative of his upbringing and reminders of several life-changing experiences that have defined and shaped his life.
"Image is everything," he said.