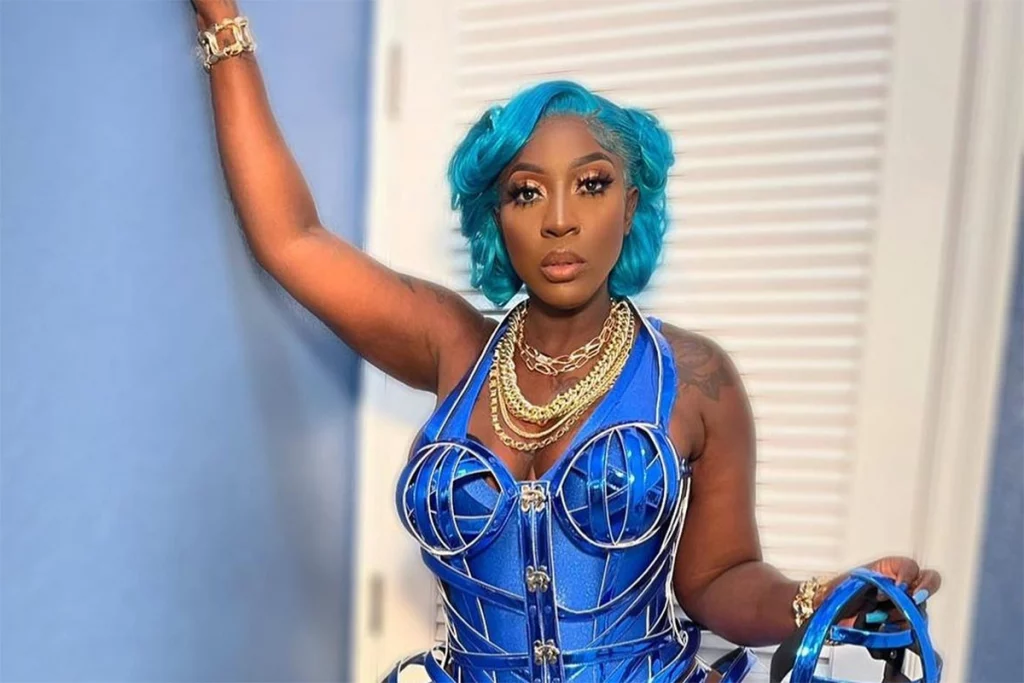 Spice has continued her campaign of half truths and veiled honesty around her medical scare last year. She took a photo with an Atlanta-based celebrity plastic surgeon, Nicholas Jones (@drnipandtuck), and praised his efforts to save her when she was rushed via air ambulance to Atlanta last year.
Spice announced: "ATTENTION!! Swipe and let's be very clear. I'm not forcing anyone to believe my story. Y'all know where the unfollow button is. Me alone know what I went through and I won't stop giving GOD ALL THE PRAISE. Wait until I go back to DR to thank the people over there who rushed me to the hospital and the surgeons over there who bussed my chest open to save my life. Some of y'all already believe what y'all made up so even if I tell you that a yoke is inside of a egg, UNU STILL AGO SAY A LIE."
She was responding to probing questions by fans, some of which questioned the authenticity of her narrative that it was a hernia condition that led to the sepsis that almost claimed her life. The So Mi Like It singer has been less than forthcoming about the abdominal surgery that presumably led to her intestines being nicked during the procedure which eventually led to the sepsis.
One challenged Spice's attempt the 'whitewash' the situation.
"So, was the hernia caused by complications of the cosmetic surgery? Now that you have posted this, I'm assuming it's open for discussion, especially considering @drnipandtuck is a celebrity plastic surgeon who specializes in BBL and reconstruction. Or [are] we gonna continue with 'It was just a hernia that got infected and caused you sepsis. Any nurses in these comments know that hernias are very common when doing any abdominal surgery… but hey, you still look good. Your fans will respect and still love you. It's the honesty they would appreciate."
One fan, blackbeauty288 asked: "But he is a plastic surgeon… so how did he save you?"
Spie shot back: "@blackbeauty288 I came in on a Air Ambulance and a Plastic Surgeon was called because a regular doctor alone couldn't be on my case. He had to remove the staples from my chest. FYI, since you need it, I actually had over 14 different doctors, surgeons, practitioners, infectiologist, nutritionist, amongst others, that I can't even call the names – people who specialize in organs and intestines that were assigned to my case alone, and he happens to be only one of them. Any other information you need, let me know."