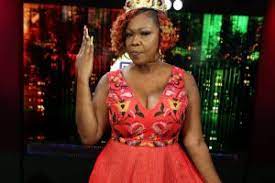 Since Queenie go pon ER, her enemy dem a try offa her. Kubba kabba kabba kabba, SCIENCE AGAIN. The enemy send spirit fi swell up her face and dem ting de and give her abscess, but the enemy cannot win. She gone up a UWI and ah get her abscess drained and get her antibiotics and dem ting de. Whatever, dem a try, her enemies "stumbled and fell", no hand raised against Queenie can prosper.
Double Tap artiste and social media sensation Queen Ladi Gangsta aka Queenie was admitted to the University Hospital of the West Indies on Sunday after she developed an abscess on her face.
"Right now I am just giving God thanks. My face swelled up, I got an abscess, and mi face just swell up so mi admit on Sunday, the nurses and doctors drained it and it come down, so mi just a give God thanks," she told Observer Online.
She believed that the abscess was created by an infection which developed from an innocuous insect bite.
"Something bite me, people say ah obeah but mi no believe inna dem ting de, mi nah give no power to the enemy," she said.
Queenie is known for her singles, Double Tap and Winner featuring Undaconstructionnn. She famously clashed with fellow social media star Amari Dj Mona Lisa during last year's edition of Sting.