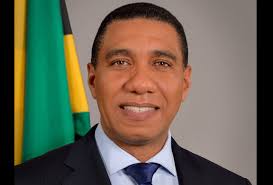 Prime Minister Andrew Holness has responding the roiling controversy surrounding the death of a pregnant mother who was refused access to the KPH and UHWI over the weekend, and later died because of the ordeal.
"I have received a preliminary briefing from the Minister of Health, Dr Christopher Tufton, on the tragic circumstances surrounding the death of a mother after giving birth.
"My heart goes out to the family and loved ones of young Jodian Fearon.
"Indeed, the entire nation is rightfully disturbed, alarmed and saddened by the reports in the media so far.
"The Government of Jamaica will offer all necessary support to the family at this critical time.
"In that regard, Minister Tufton has assured me that a thorough investigation of the matter has been undertaken, including a review of all established protocols in and between the public and private healthcare systems to identify any possible general system weaknesses or specific operational breakdowns in the handling of this case.
"We are aware that the COVID19 epidemic is placing additional strain on our resources and increasingly complicating our response systems and daily lives. However, as a people, we must never allow the epidemic to cause us to lose sight of our humanity."
In the meantime, the family of the late Jodian Fearon in a public statement issued by their lawyer on April 26th has asked fellow Jamaicans to respect their privacy.
The family also asked that Jodian's life or her legacy not to be tarnished by the use of her death as a tool for political or partisan purposes as Jodian was neither.
The full statement by the family is published below.
As the circumstances of Jodian's death has attracted national attention, the family feels compelled to first thank those who have expressed their sincere condolences.
It is difficult to reconcile the conflicting joy of a new addition to the family while simultaneously grieving the untimely loss of Jodian who was just shy of turning 24 years-old.
The family however asks that its privacy be respected as it seeks to come to terms with what has transpired and to obtain answers from the relevant authorities.
The family has also retained the services of an attorney-at-law, Mr Isat Buchanan, who will be advising the family of their options during the process.
Finally, the family welcomes the public commitment by the Government to have a thorough and complete investigations into the circumstances which led to Jodian's death, and also hopes that a review of the systems and protocols is also underway to prevent another occurrence.
The family reiterates its call for privacy and our attorney-at-law will be our only means of contact with the public should there be any future need.