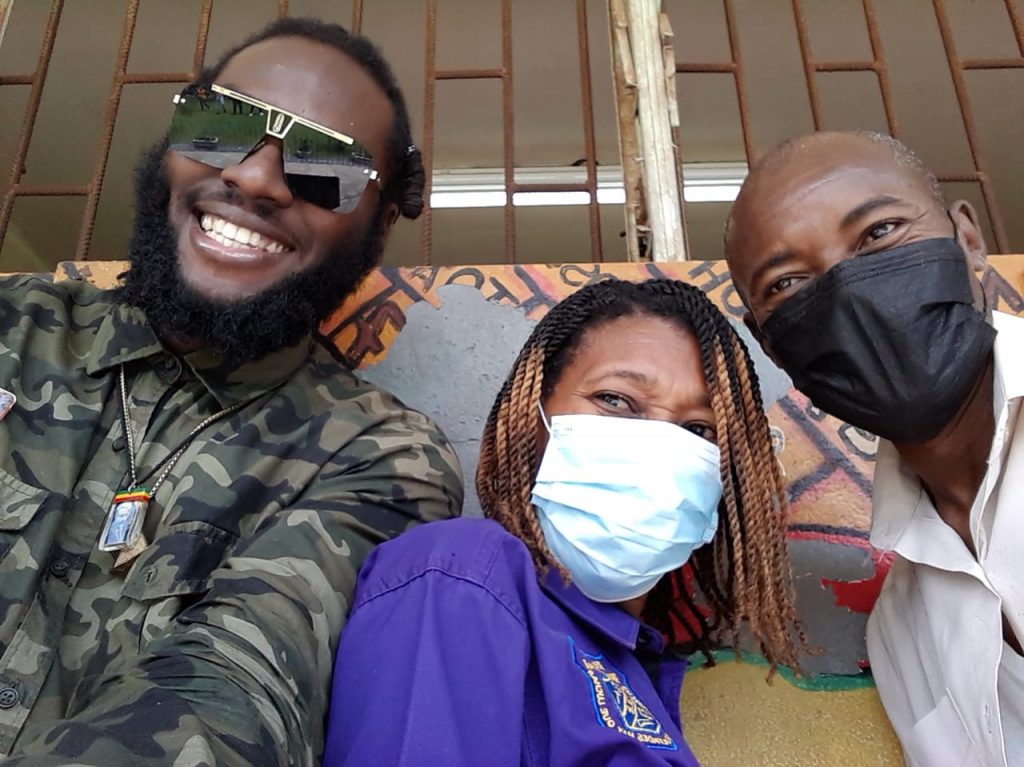 Reggae singjay Ras Chibuzo has embarked on what he has dubbed a Royal Soul Youths Restoration tour to heighten black consciousness in schools in St. Catherine.
He kicked off this tour with a performance at his alma mater, Ewarton High on Tuesday of this week.
"I started my Royal Soul Youths Restoration Tour in my hometown village, and at Ewarton High School which I am a past student off, just to kick off the tour and moving forward, I will be visiting other schools in the community," he told one876entertainment.com
"I am doing this because of the visionary man, Marcus Garvey, who had motivated me with the vision of bringing the self realization to the African People, who had been robbed of their lives, and who had lost hope of self."
Ras Chibuzo is concerned about the rash of violent incidents that have been taking place at schools and which have recorded and disseminated on social media.
"It appears that the youths have trouble with themselves, just reasoning with guidance counsellors, there appears to be a defect in the youths because they don't know themselves. Black Marcus say a people without their past history, culture and heritage, is like a tree without roots because they are not firmly planted. There is a lack of knowledge of self among the youths and that is the problem," he said.
He plans to visit McGrath High as well as other educational institutions in Linstead, St. Catherine.
In the meantime, Ras Chibuzo is excited about the early response to his latest single, 'Stay Alive' featuring reggae star Anthony B.
"My inspiration for 'Stay Alive' was to bring forward ideas such as belief in self, being strong and confident in these challenging times. Like the Black Marcus would say 'value your worth and go with all your might, and you shall endure'. That's what this song represents, and radio is responding well to it," the artiste said.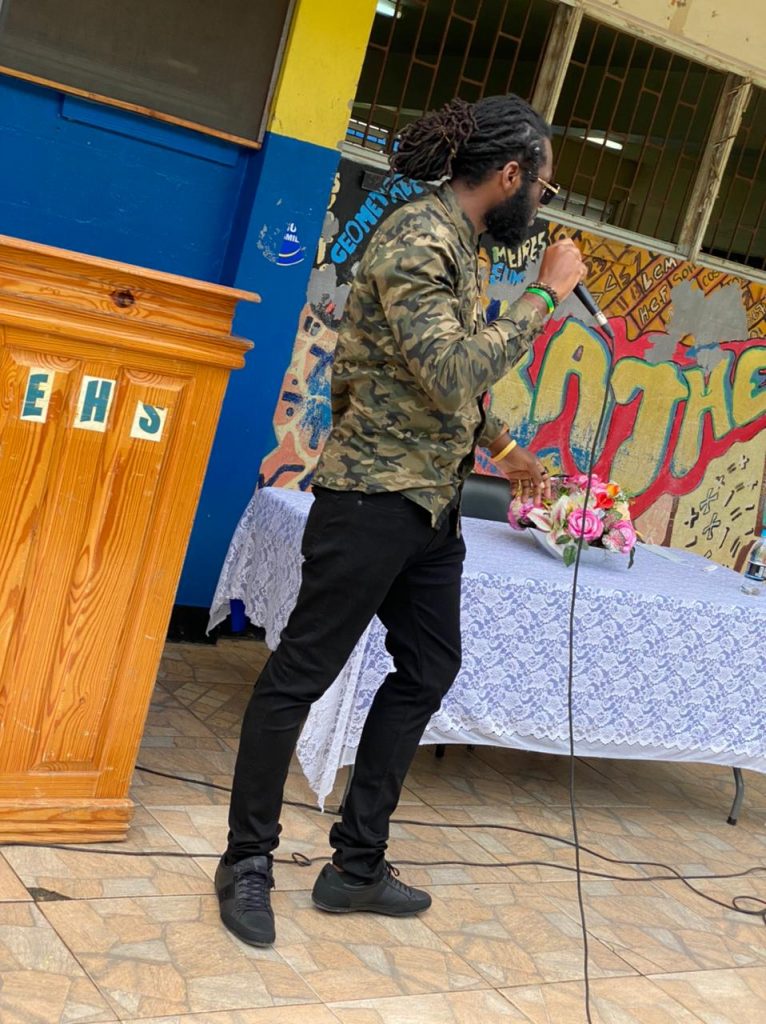 He will be releasing visuals for the project on March 25th. The 'Stay Alive' single was released on all digital download platforms on the Celestial Heights Music label. This song is the first track from his upcoming album, and was just released on March 18th. The album dubbed 'Royal Soul' will feature nine tracks and an interview.
The mastering engineer for the project is German-born Khalid El Hussein, the Florida-based mixing engineer is Gilmore Gilly Walters and Jamaican composer, Luckes Gordon who made the beats.
"My touring plans include Africa and Europe cause I want to reach a wider audience, and encourage the purpose of being confident in self. My music is a proclamation of the beliefs of Rastafari, equality, I am all about the liberation and redemption of all Africans," the artiste whose Sanjay Bissick, said.
Hailing from the quaint town of Time and Patience, Linstead, St. Catherine, Ras Chibuzo, he developed a passion for music when his mother bought him a xylophone.
He was inspired by his uncle "Jakk Stero" who is a reggae producer/engineer, and heavily influenced by Real Mckoy, Anthony B and Lutan Fyah, so he burns a 'traditional spiritual fire'. In 2015, he recorded his first single, 'Rastaman She Want', but made his first mark with 'Holding Firm' in 2018.
He is known for singles such as Strong, and To the Stars with a French artiste Ayn-J.