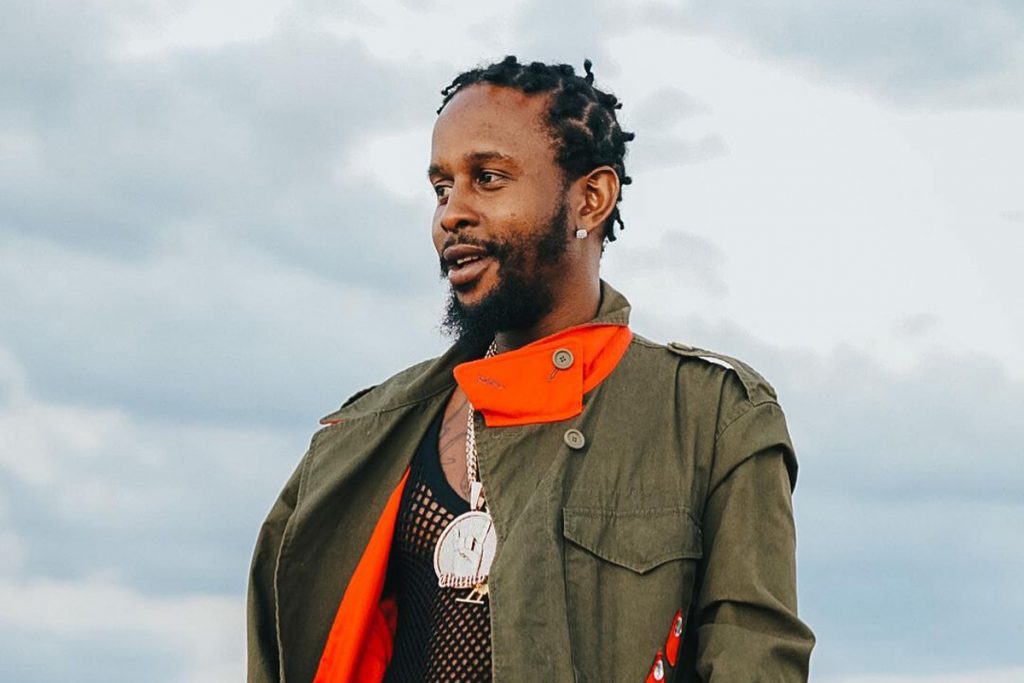 Ah so e badness work. The Unruly Boss delivered an angry "Guh suck u muma!" in a user's dm who accused of being a 'hater' recently.
The drama began when the fan commented on a post of dancehall artiste Valiant's story that was shared on Instagram by @questimesofficial.
"Nobody nuh badmind them, them just cant ride nobody wave [wave emoji] again that hurt them [rat emoji] [praying emoj]," Valiant wrote.
The fan called Popcaan ah "waste man" in the comment thread and suggested that Popcaan is a hater, and it was evident for all the new generation to see it.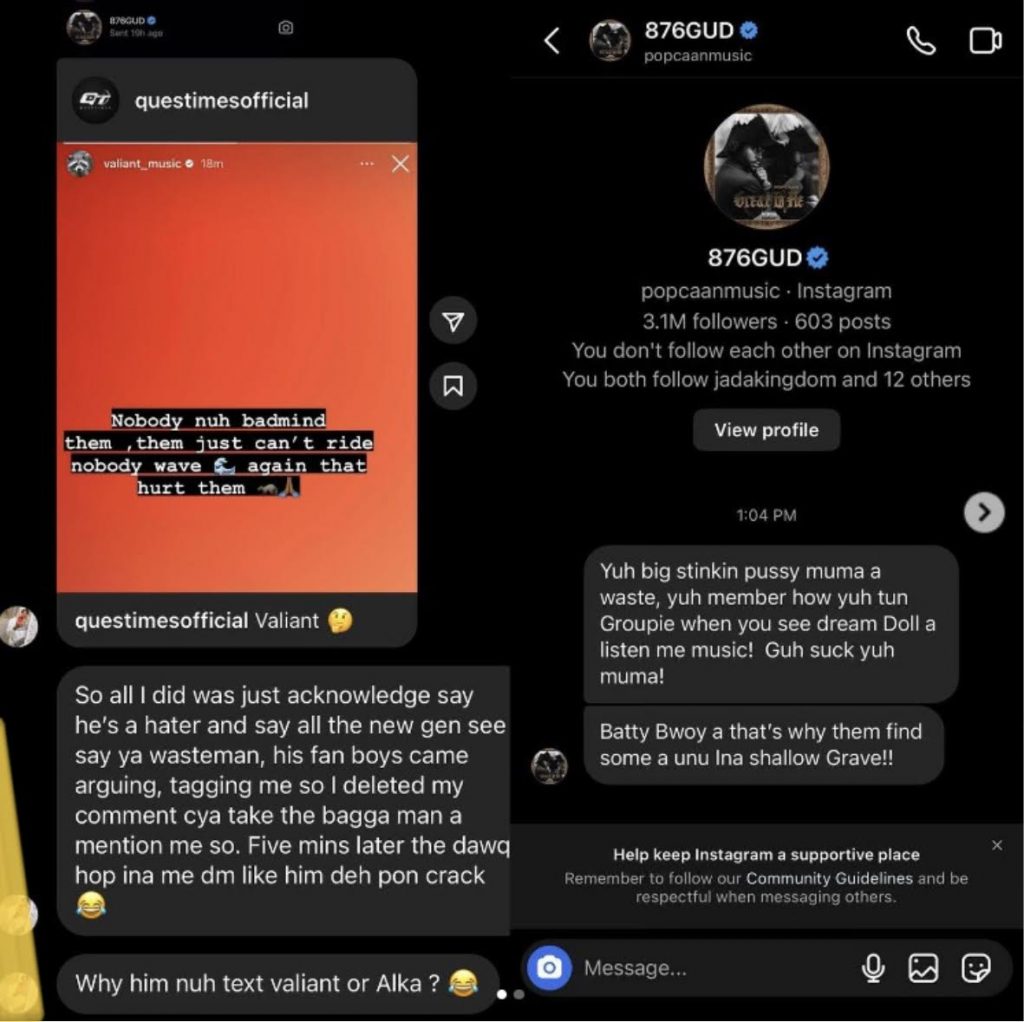 Popcaan's fans, upset about the slight, started to tag him in their responses, which drowned the fan's account with mentions. Feeling overwhelmed by the tagging, the fan allegedly deleted his comment to avoid the constant notifications. But the drama was not done as the Unruly Boss showed up, reminding him of his past as a "groupie." Then gave him a hearty 'SYM'.