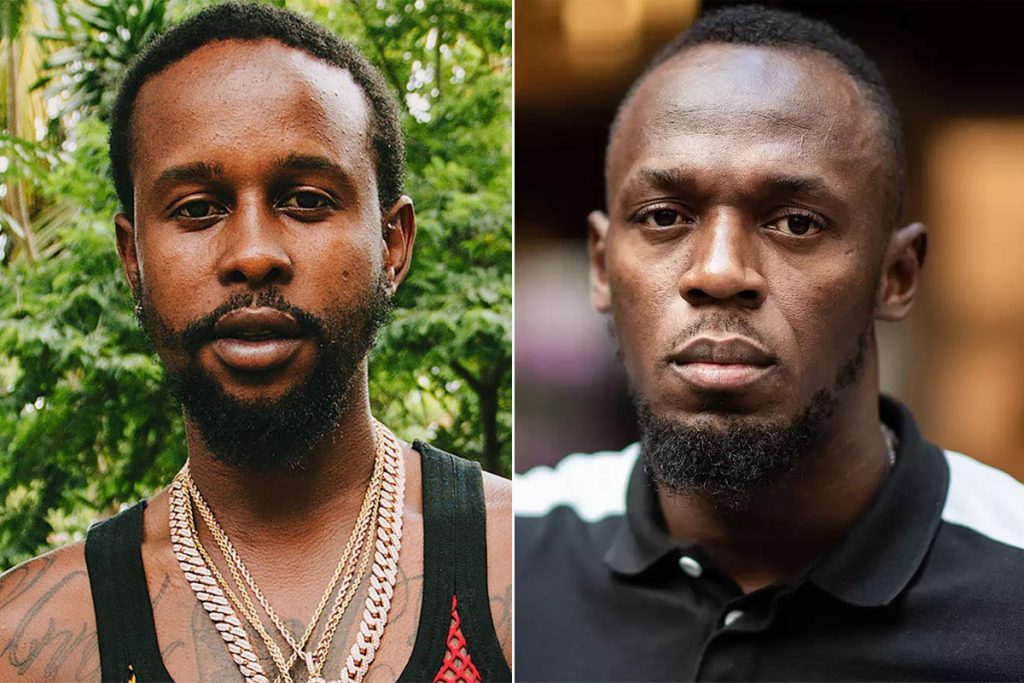 Dancehall artiste Popcaan has severely criticised Bolt's latest decision to release a single, 'Living The Dream by Bolt and his Executive Manager Nugent "NJ" Walker.
The song was released on Saturday. Popcaan was harsh in his criticism and held nothing back.
"Wid all due respect Legend, me feel like you fi just help up some youth wid real musical talent…them deya nuff. NJ a mi fam but please just give some hungry youth wey actually have some talent tha platform dey. Happy New Year," Popcaan posted under a promotional video on Bolt's Instagram page.
In the 18-second promotional video, the legendary sprinter is seen sensitising his 9.9 million followers about the new project.
"Yow, suh pree dis…Usain Bolt, NJ Living The Dream out now on YouTube. Mi know wah unuh a think; mi did seh it a come soon but a Usain Bolt yah talk bout. A nuh next month, a now. So, go check it out; stream it and check it out. It hot – yuh know it hot – so let's go,"the 34-year-old said.
Produced by A-Team Lifestyle and distributed by Hapilos Digital, Living The Dream was trending at 20th place up to yesterday on YouTube, with 88,000 views.
Bolt has been dabbling in music after launching his Olyme Rose rhythm in July 2019. It featured Munga Honorable, Chris Martin, Dexta Daps, Ding Dong, and former footballer Ricardo "Bibi" Gardner.