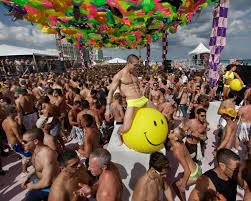 One876entertainment.com understands that Jamaican promoters are hosting parties in Florida which exploit a loophole which allows Jamaican residents to return to the island without having to show a negative COVID-19 test.
Jamaican professional event planners who refuse to let COVID-19 kill their hustle on music shows are using South Florida's world-famous party culture to make a killing. Members of the 'moneyed-class' are jetting to Florida to party up a storm, only to return to Jamaica a few days later without the need for a negative COVID-19 test.
"We don't want to be like England, and have our own variant of COVID, dem a try get foreign COVID and bring in come mix with our local COVID , and make a new strain, something as potent as Jamaican culture and the weed," one insider said.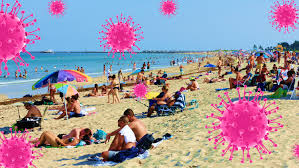 The Miami Police Department has responded to hundreds of "pandemic parties" in recent months. The organizers of the bashes say they pull off these 'ragers' without police interference where sometimes over 100 people or more are in attendance.
Broward dispatchers received thousands of calls about parties and gatherings that were too large or loud since last year. The city of Miami has shut down several venues and parties for not following social-distancing ordinances. But that hasn't stemmed 'pandemic partying'.