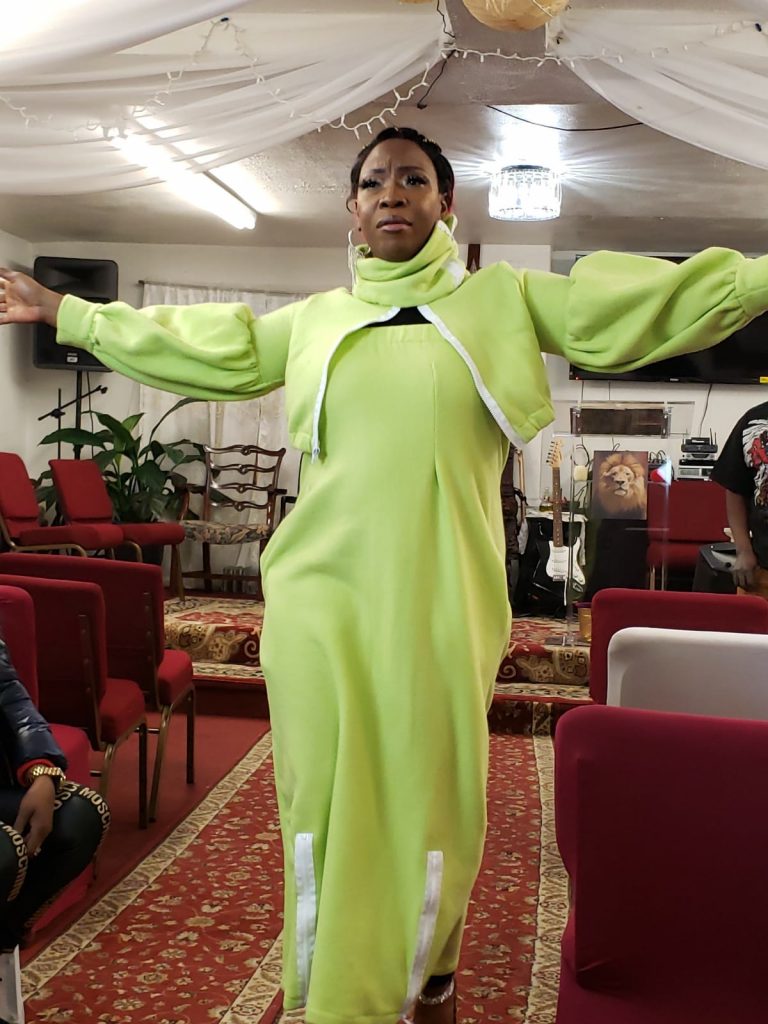 Veteran entertainer Macka Diamond said her "deliverance" – captured on video and circulated via social media – is already attracting new souls to the church as her pastor, Dr. Leslie Morgan of the Search of Life Church of God in Bronx has been inundated by calls from lost souls seeking spiritual intervention in their lives. 

"Dr. Morgan told me that more souls have been calling him asking for prayer and baptism since the video circulated over the weekend. People have been calling in and crying, and saying they were touched, and that they felt the presence of God, people even want to fly in to New York to see him for prayer," Macka Diamond told one876.  

Over the weekend, Macka Diamond announced that she was fasting on behalf of the entertainment industry for "deliverance" as the sector has been besieged by rumours of black magic, obeah and sinister dark forces. She vowed to spend 14 days in prayer and fasting.
The video, which has been circulating on social media since Sunday, shows her receiving prayer as she kneels before a pastor, Dr. Leslie Morgan, in a church. The pastor uses what appears to be olive oil to anoint her head and lays his hands on Macka Diamond's forehead as he bellows 'freedom'. Macka Diamond, obviously overcome by emotion, is seen bellowing and whimpering as she raised her hands in the air to receive her full deliverance from the Man Upstairs
"Today will be my final day in prayer and fasting, Mi get deliverance from everything that was bothering me in the industry and mi ah try fast twice a week, see we lose Sister Charmaine de, so is  one life, i have to keep prayed up and live, that mi de pon right now. God have to come with me in my career, He is my manager, my lover, He is my everything right now, Him ah write my lyrics," Macka Diamond said.  

Some of Macka's detractors speculated that the video was a publicity stunt, while others questioned whether the consecration was the prelude to an eventual baptism. 
"Death ah walk close to the industry, so mi ah seek my deliverance. People ah say mi baptise, but mi no baptise, maybe ah true Covid time, and dem no see no water and dem still think say ah baptism. I can still talk to God and mi no baptise, God loves the sinners, the people dem who no gone over to the church yet," the 'Bun Him' deejay said. 
Macka Diamond, who is getting ready to celebrate her 50th birthday this year, said that she is walking a closer path with the Almighty in 2021. 
"Di vision fi go inna Church nuh reach me yet. My calling is fi tan a my yard, pray to God and keep me career going; and mi know God a go carry me tru, because di same God weh inna Church gimme dis talent," she said.