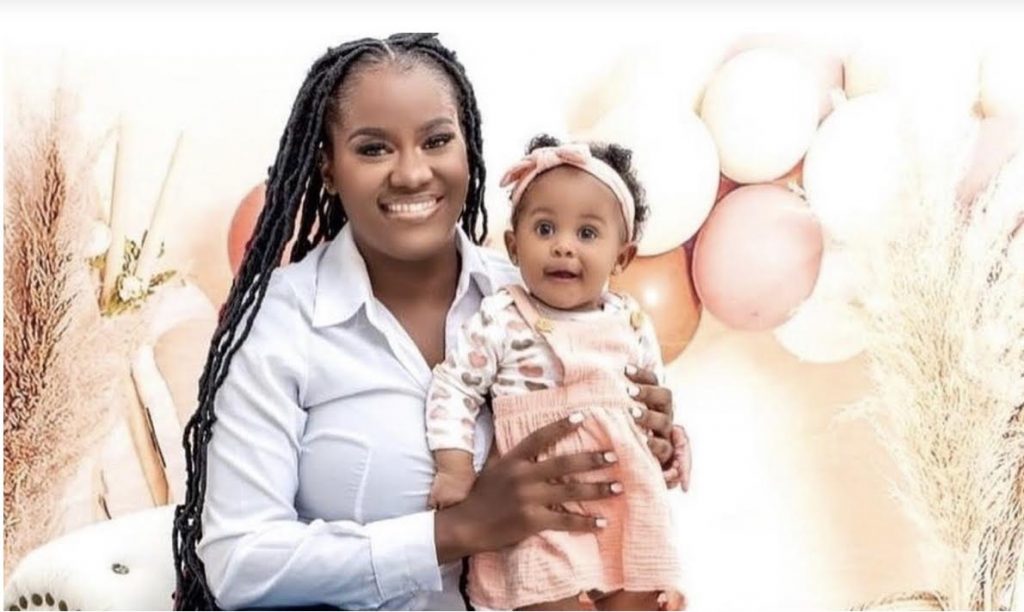 According to reports, a babymother and child of a sitting Member of Parliament is reportedly missing. The MP in question is reportedly former government minister Phillip Paulwell.
Phillip Paulwell is the current Member of Parliament for the constituency of Kingston East and Port Royal and former Minister of Science, Technology, Energy and Mining.
According to reports, the woman and her 10-month-old baby girl after being lured to a location with another alleged baby mother of the MP, ostensibly to compare notes with each other about the man in question.
The missing mother whose name is reported to be Toshyna Patterson and her baby, Sarayah Paulwell were last seen around 7: 30 AM, Saturday morning at her home at 3 Gilmore Drive in Kingston 20, off Molynes Road.
Even though 24 hours has not transpired since she went missing,a high level investigation is underway into the disappearance of a woman and her child in the Molynes Road area of St. Andrew.
Paulwell is having a week to forget, as he made it public that his phone was cloned and his bank accounts hacked by scammers who were attempting to extort US$50,000 from him.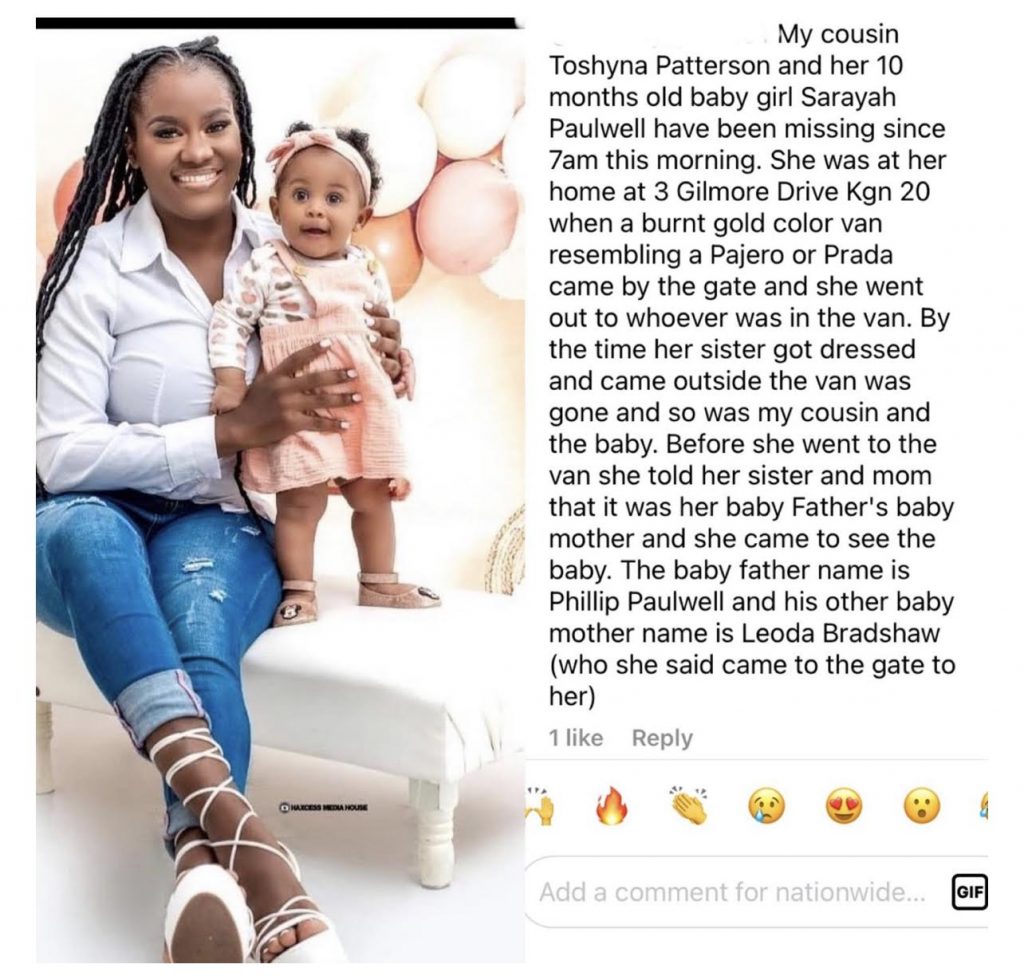 The woman and her daughter were last seen at about 7:30 on Saturday morning.
Nationwide News broke the story, and suggested that the child is the daughter of a member of parliament from a Corporate Area constituency.
It's alleged that the child's mother told friends she received a phone call from another woman earlier this week. That woman reportedly claimed the MP is also the father of her child.
It's understood the women agreed to meet at a point in the Kingston 10 area to discuss problems both are having with the MP.
The woman from Molynes Road and her daughter reportedly went to the meeting spot. They have not been seen or heard from since.
Nationwide News can confirm that the MP was interviewed by investigators at the Half Way Tree Police Station on Saturday morning. The outcome of the interview is unclear at this time.
The estranged baby mother explained that he was going through problems with the MP and wanted to meet up with Patterson to discuss the issues at hand that Patterson was also going through with the MP.
Patterson agreed to meet the estranged female on Saturday morning and promptly disappeared. A cousin of Patterson blurted out her suspicions on social media. The name given in the message posted is that of the Member of Parliament for the constituency of Kingston East and Port Royal, "Phillip Paulwell".