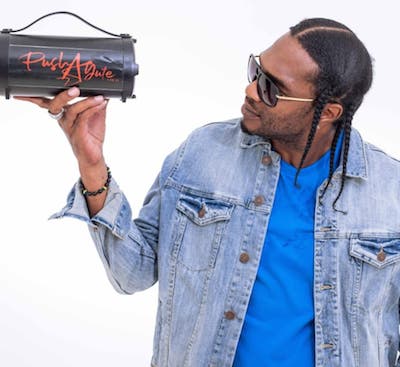 Mr Peppa teams up with the label and outfit that has a knack for revamping and rebooting careers. The company and label is called Push A Yute Inc and it's led by its charismatic and culture driven CEO Vivian Thomas.
Mr Peppa who has given Dancehall a couple of major hits saw it fit that this partnership will show and prove that he is not a one hit wonder. Coming off the major hit of "Hypocrite" and his follow up single "Gangsta Gorilla" Mr Peppa has been touring and showcasing his talent globally for the past decade.

Now with a new EP produced by Push A Yute he has the sound and sonics to compete with the best of them. Always seen as a musical genius Peppa said his aim was to find a production team that would allow him to show all or most of what he had to say on tracks.
Dancehall will always be the strong point and main points but we have been known to open up and express ourselves using different genres mixed with Dancehall and Reggae. Hip Hop is a strong influence with the youths and tracks like "Fyah On The Beat" featuring Kabaka Pyramid is one a brilliant break beat. So really I just wanted to showcase my talent and this EP allowed me to do just that. All that from Mr Peppa.
When we spoke with Vivian Thomas he made it clear that this is possibly the best EP of the year and with distribution from Vpal and a future partnership in the making, the label company and artist seems to be going in the same direction. Peppa Dem is the name of the Ep and release date is set for sometime end of August and we ask everyone to check out the new single. "MONEY UP" is out now on all platforms