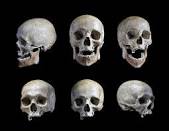 A grisly discovery of eight human skulls has shocked the Spring Hill community in Trelawny. Residents believe that the skulls were dumped their as part of a demonic ritual.
A senior police officer said the skulls were discovered in the Spring Hill community in the parish by residents walking along a section of the road.
"Yes, we found eight skulls, but we haven't found anything else like skeletons and other body parts," the lawman said.
He said the team will continue their investigations into the matter that has shocked the community.