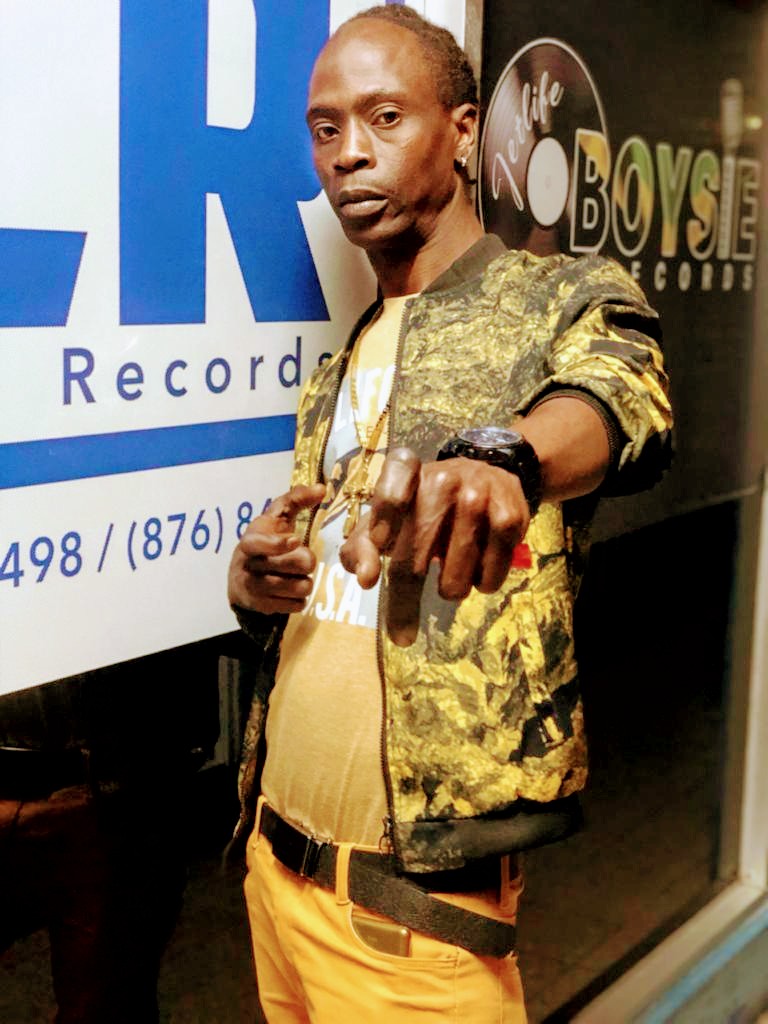 Dancehall artiste Netwrk is pushing his latest single, the rhyme-slinging 'Mi Love Mi Browning' song where he uses witty metaphors to compare his ride-or-die light-skinned chick to his sleek heater. Recorded for Chase Mills Records label, the single has become a fixture on street mixtapes all over the island.
"The mixtape deejays dem say ah the song fi change the direction of mi career, big up DJ Kenny, DJ Don Kingston, Banging, CD Johnny, everybody ah say 'the signal tun up, Netwrk yu find it!'. This ah the first song that mi do that everybody like it, the streets, radio, the mixtape deejays because of the lyrical wordplay, people are just not sure what Browning I am talking about, but the song have a vibe and ah energy that is unique," Netwrk told ONE876.

In local parlance, the browning is a reference to light-skinned females, while the other 'browning' is a reference to the Browning Hi-Power , a single-action, semi-automatic handgun available in the 9mm and .40 S&W calibers.

Released in April via VPAL Music to all download digital platforms, he plans to shoot visuals for the single soon. In the meantime, he has organised a dance contest to promote the 'Mi Love the Browning' song.
"The first place prize in the dance contest is 200 pounds sterling, with a second place prize of 100 pound sterling to the dance routine which has the most views. Each contestant must subscribe to Mr. NetwrkVEVO and follow me @musicnetwrk to qualify," he said.
In the meantime, Netwrk is busy in the studio putting the finishing touches on an EP which will be released mid-summer.
"I have been recording a number of songs with I Clips Records, and we're going to take the best tracks and put together an EP to push out there, but for now, is just straight singles to hot up the streets," said Netwrk, whose real name is Nyron Young.
He grew up in St Thomas where he attended Morant Bay High. After graduating, he relocated to the Corporate Area and began to experiment with music. He took the stage name Ras Properly and began to do some work with Jan Biggs Music label at the same time that Nesbeth was signed to the label.
He gained a great street reputation with 'Nuh Try Fi Diss' and, a few years later, changed his name to Netwrk. He recorded a single called Realest, the Summer is Here and Now is the Time, all for Chase Mills Records, but never got the breakthrough song. He has continued to put in the work, fine-tuning his unique sound.
"Is a lot of hard work mi put in to find the right sound, the right plug-ins to compliment my voice and ting, so it took a lot of effort to get this sound and now I am ready for the world," he said.