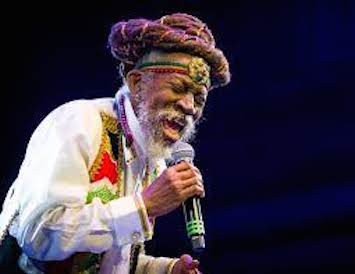 The children of reggae icon Bunny Wailer have settled the much-discussed outstanding hospital bills and have secured the death certificate and the documentation needed for them to start making plans.
The children moved swiftly to establish that they will be ensuring that their father had an appropriate funeral.
A statement issued also emphasized that "for future updates on the burial information and date, please check Bunny Wailer's official social media handle @theofficialbunnywaileron Instagram and Facebook or bunnywailerlegacy.com".
It was specifically stated that Bunny Wailer's son, Abijah Livingston, who is a trustee and also a director of Solomonic Productions Limited, is the official go-to person for any information dealing with the late Wailer. All legal correspondence can be directed to ASV Law, the firm appointed by the beneficiaries to act on their behalf regarding the Livingston Estate Trust.
"We, the children of the estate, with no assistance from these individuals, have covered the outstanding hospital bills in order to release our father's death certificate. We are embarrassed that it had been left unaddressed for so many weeks," the statement said.
The statement also took a swipe at the interference of "third parties" who failed to act.
"This, again, brings into question the actual intentions of these individuals who could have easily done the same. Instead, they have been trying to force us into deals, all whilst our father was not even granted the dignity of a proper burial," the joint statement declared.
Jah B sired 13 children, 12 girls and a boy.
The outstanding bill of $5,275,763.61, had to be settled for the family to obtain a death certificate and be able to go ahead and plan the burial.
Abijah had earlier expressed the belief that the family is being pressured into signing a deal that would damage his father's legacy. That deal seems to be effectively dead now
Last month, Carl Livingston, co-executor of Bunny Wailer's estate, had stepped in, and made an appeal for calm among younger members of the Livingston clan, calling for them to "wake up and smell the coffee".
"Abijah and his siblings need to settle down and decide to come together and do the necessary things to get his dad situated, then after that you can do all the bickering, talk and the side shows," he had said at the time.
The children appear to be united in one concert, that is, the dignified appropriate burial of their beloved father.
"We have been asked to 'smell the coffee' in a recent article. This appeared at a time when we were trying to understand why hospital bills had not been paid, when the money clearly should have been there to that effect. Instead, we have been pressured to sign away long-term licensing deals. We find this to be extremely inappropriate and insensitive. Understandably, we refused to sign anything that was not clearly explained and detailed to us. This decision was taken unanimously by all beneficiaries of the trust that are related to our father," the statement said.