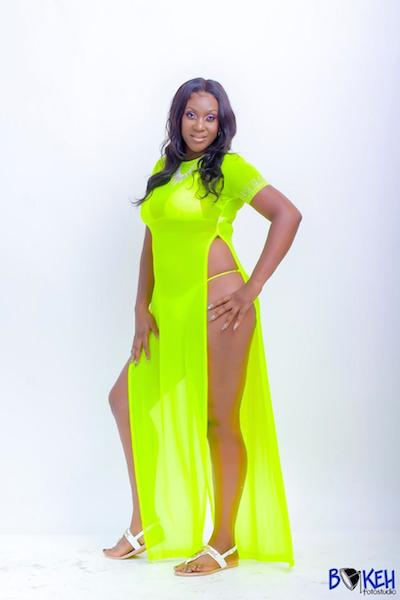 Dancehall-reggae artiste Nessa B has weighed on the domestic violence debate with a single, 'What Kinda World Are We Living in?' on a catchy one-drop reggae rhythm.  

" When I wrote the song, I was thinking about how dangerous the world has become. A lot of single mothers are raising young boys by themselves and this leaves a void in the souls of these young boys. Without the guidance of a sensible male presence, often these boys go astray and that is why we have the kind of headlines we have coming out of Jamaica, murder, murder-suicide, battery, assault, it's all very scary," the spunky singjay Nessa B said.

The song has been pre-released and leaked to radio stations but will be officially released in February 2020 on the Kingston City Music Group/Pode Production labels on all digital download platforms.

"We need to start loving each other as a nation, I know it sounds like a cliche, but the best things in life are simple. Put away individualism because only God can solve this problem. We need to go back to the days when men protected women, we have to decided what sort of world we want to create."

Earlier this year, there was a spate of fatal domestic killings. There was a murder/suicide involving a Jamaica Defence Force (JDF) Corporal and his common-law wife. The soldier, Doran McKenzie, is believed to have chopped his 34 year-old common-law wife, Suianne Easy, to death, then turned a gun on himself.
Another case involved a 30-year-old man, Andre Bromfield who was charged with murder following the shooting death of a woman at a food store on South Race Course Road, Mandeville. 
CRISIS MODE
Recently, Tonia McDonald, a 32-year-old resident of Dolphin Cove, Dolphin Bay, Portland, was killed on July 20. Her throat was allegedly slashed and and her body was also found partially burnt near a vehicle along the Sherwood Forrest main road in the San San area of the parish. Two men, including her husband, Portland businessman Everton 'Beachy Stout ' McDonald.

"We are in a crisis mode, the man dem nah hold no meds, dem a chop up and kill woman like they've given up on life and love," she said.
 
Nessa  B (given name Vennissa Marriott) was born on September 1, 1986. She grew up in Balmagie Avenue in Waterhouse, then later moved to Portmore, St Catherine. She attended Norman Manley High between 1999 and 2003, where she honed her skills deejaying against the boys.

After leaving Norman Manley she completed her secondary education at The Queen's School.

Last year, she got her break on the single 'Mi Nuh Play' (D Dot Records label) and 'Bad Gal Saga' (K Natural Entertainment Records label). Now, she is looking to push her career to the next level.
Nessa B is also promoting a new racy single, 'Rod of Correction' featuring Nature.