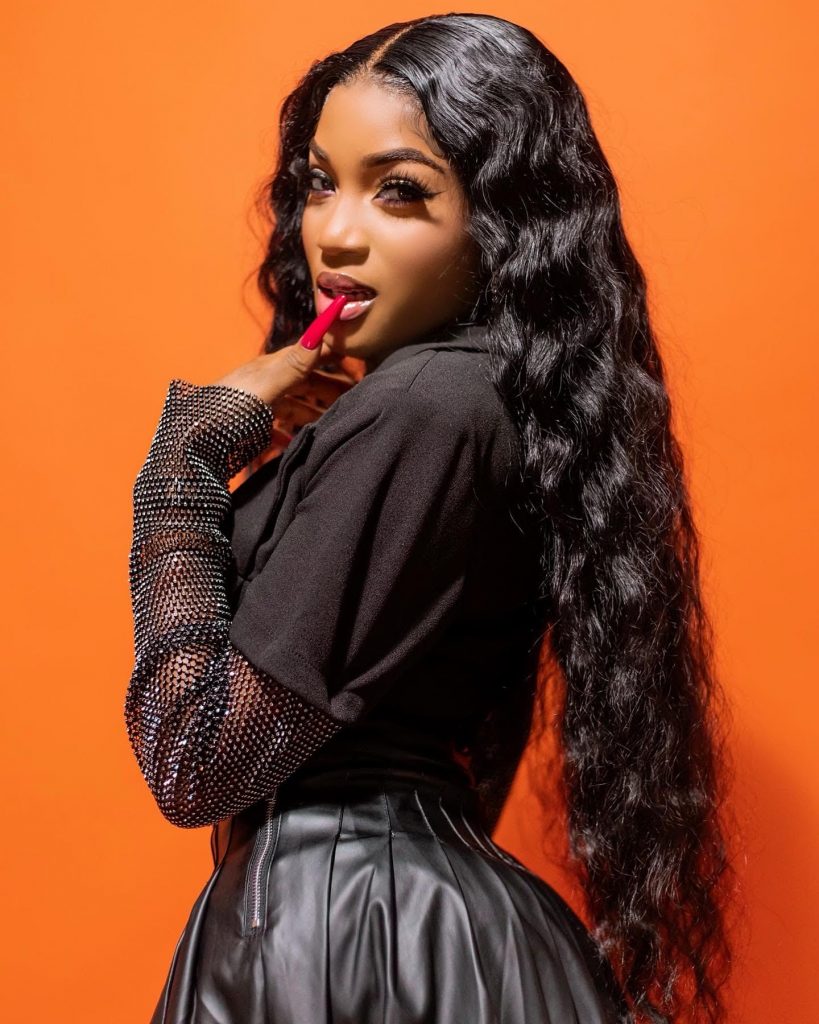 Dancehall artist Moyann is pumped up about her latest video, How We A Live, which has racked up thousands of views since its release on Monday, hitting Youtube Trending lists in Jamaica.
"The video is number 3 on the YouTube Trending lists, it's a great look for me, a real trending gal, big up Jahshii, nawmal, ah lie!" Moyann said.
The single was produced by DJ Frass Records. Visuals for the project have racked up more than 300,000 views since its release this week.
Over the weekend, Moyann showed why she is highly regarded as one of the top female prospects with a high energy performance at Up to the Line concert, which was held for teenage patrons in the aftermath of the Issa/Grace Kennedy Boys and Girls Championships in the Corporate Area.
Dressed in a skin-tight leather pants outfit, she walked out during Jahshii's set, and started belting out No Limit, and the crowd exploded into cheers. The audience, especially the females at the front of the stage, sang the hit word for word, and outstretched their hands to touch her.
She sang: "To di way how mi up/Gyal haffi siddung, cyaa' stand mi/And mi money nuff/Nuh borrow goods nuh deh 'pon me"
And the crowd chimed in: "Ah fi mi life and mi love it".
Moyann deejayed: Haters caan stop mi, mi have one life to live", and the crowd took over once again, screaming: "and mi nuh have one f—k fi give".
Other artistes who performed at Up to the Line included Intence, Ricco, Govana, I Waata, Jahvillani, Jahshii and Silk Boss.
The No Limit singer recently performed at Taboo Ocho Rios alongside Jahshii and Yaksta last week.
She is booked to appear at events such as Frolic VIP Brunch on April 15th in St. Mary and Sands on April 17th.