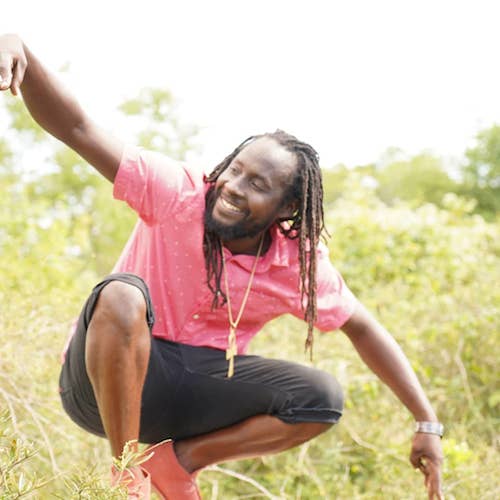 Reggae artiste Mojo Herb is gearing up to release another single, 'Humble Thyself' in January 2021 on the AOC Records label. He said the the song is directed towards a level of arrogance and shallow-mindedness that is creeping into the society.
"There is a lot of arrogance, and what country people call "show-off" where people seem intent on hyping on those who have less than they do. This has made our society very callous and cruel, just look what happened to the homeless people this week, how could a person or a group of people just go out and kill four vulnerable people who don't even have a roof over their heads," Mojo Herb said.
"We are at a dangerous crossroads in Jamaica, and my song is an appeal to the people to 'Humble Thyself' before the Almighty, and take stock and ask themselves, 'is this the Jamaica we want?', a Jamaica where gunmen turn their guns on the innocent because they feel they are mightier than God and untouchable, where the rich hoard their wealth, where the deejays and players of instrument drive fancy cars and pretend to be deaf to the suffering of people? What do we really want? A Jamaica where four homeless people are killed in their sleep? We need to be humble, share, and return to our Jamaican roots."
Mojo Herb was making reference to a shocking incident earlier this week where four members of the homeless community in downtown Kingston and Half Way Tree were murdered before dawn. Two other homeless individuals were also seriously injured in similar attacks.The police are yet to make any significant breakthrough in their investigations as to who were the perpetrators behind these heinous acts.
"This incident demands that we change and become a far gentler society. We need to humble, and to ensure that the vulnerable among us are never seen or treated as expendable, or Jamaica will no longer be the blessed place that it is," Mojo Herb mused.
He plans to shoot a video for 'Humble Thyself' in February.
In the meantime, he will be stepping up his promotion of his breakout single, 'Mama' .
"The video is showing on HYPE, RE, and CVM and the airplay has picked up on radio especially on IRIE, and Suncity Radio, so it's a great look," the artiste whose real name is Christopher Pearce, said.
The release of the video has boosted the popularity of the single which was released in September 2020 on the Ambassador of Choice Records (AOC Records) label on the Choice rhythm that includes hot artistes like Intense, Quada, Beenie Man, Terry Ganzie and Zamunda. The project is doing well locally where it has been added to the playlist of several mixtape selectors and it has been racking up spins on local radio stations.
Mojo Herb first stepped into the national spotlight when he placed in the top ten of the 2011 Jamaica Festival Song competition with the title song named 'Jamaica The Land Of Beauty'.
Born in the parish of St. Thomas, Pearce attended Morant Bay High school during his teenage years. He hails from a musical family in which his grandfather who sang and played the guitar. He plans to release an album in 2021.