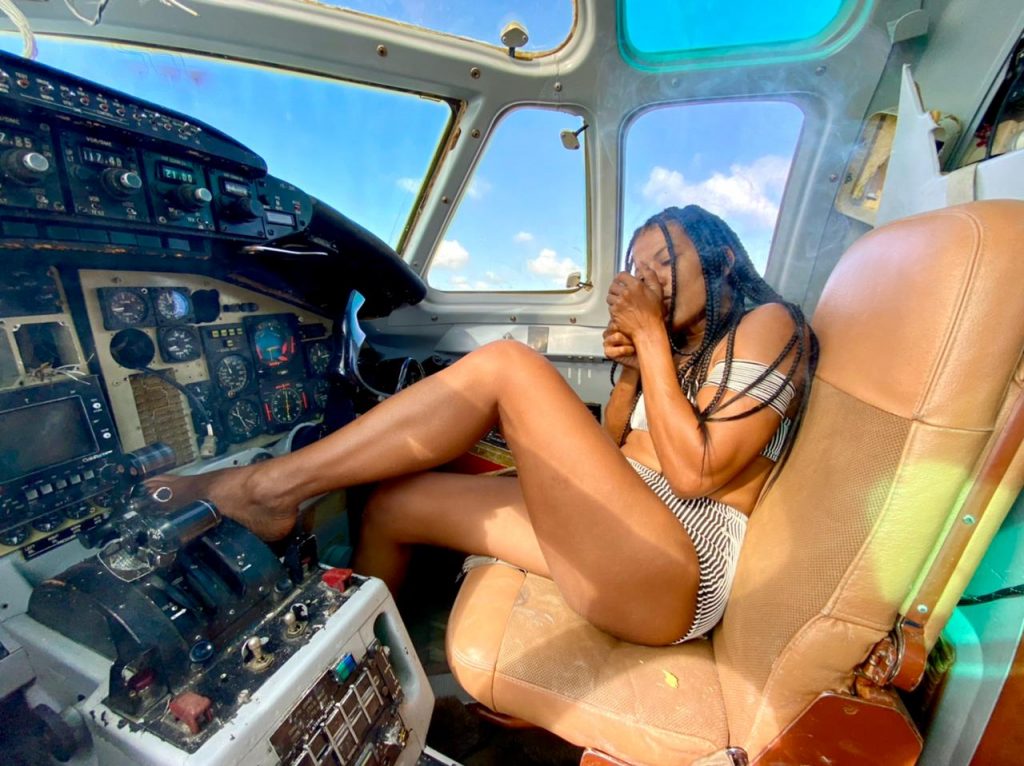 Media personality Amelia 'Milk' Sewell made a big splash on social media recently when she posted a pic with her feet popped up on the dashboard of the famous crashed plane in Rocky Point, Clarendon. 

The effervescent Milk shows off her creamy brown things while lighting a spliff with the saucy caption: "Di plane jus crash wid e coke"…live and direct from Jamaica's newest tourist attraction – Di Plane."
Several bloggers reposted the pic, and by the end of the week, the post had 189.092 impressions on Twitter and over 2,000 clicks.

"The picture was taken because I have started filming for my YouTube channel. I have been out of the loop for so long… I'm coming back big and bold with my YouTube content," she said.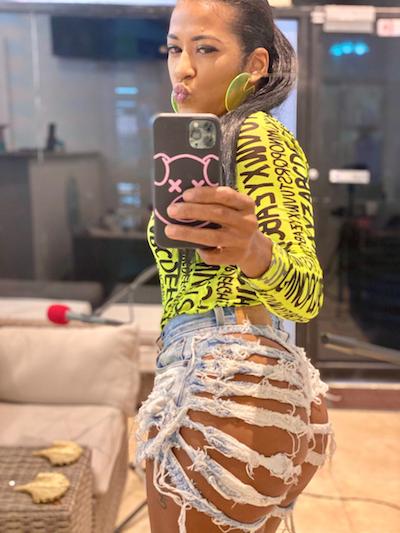 She thanked the bloggers and online websites that reposted her picture.

"Respect to everyone for the support, those pics also went viral. I was on the Bwoyatingz podcast talking about my journey and after that I've been getting so much support.
She vowed to curate more content which she would be sharing with her legion of fans on social media.
"I have to give the fans some more 'Milk'. that's what they want. I realize that I have been the one holding myself back because I thought people forgot about me …but nah they love me like cook food and I love them even more," the confident Milk said.
She has been steadily adding subscribers on her Youtube channel: It's Milk's World.
Milk had been a fixture on the entertainment scene for years. She was the 'Boss Lady' at Famous nightclub for three years before it shuttered its doors. And she hosted a successful number of her swanky 'Milky Way' parties that attracted hundreds of patrons.
Milk made a triumphant return to her media roots in 2016 when she returned to CVM as the producer of CVM TV's popular morning programme, 'CVM at Sunrise'. She rejoined CVM eight years after first leaving the station. She left CVM again a few years ago for 'greener pencils' starting her own blog.
Now, she is looking forward to vlogging her travelling adventures across the island.
"It's Milk's world!" she said.