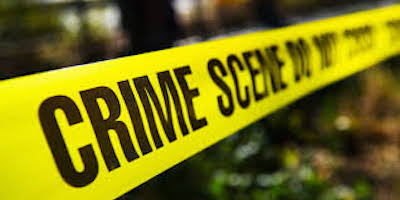 The main suspect in the murder of a pregnant woman reportedly hanged himself this morning in the lock up of the Lionel Town police station. 

The Constabulary Community Unit confirmed the incident. 

"We can confirm that he hanged himself using a clothing he had on at the time of the arrest.We are still working on ascertaining the full details of the case," a representative of the CCU told one876news
The man was the main suspect in the murder of Tashina McKay, who was believed to be about eight months pregnant, at the time. McKay's four year old daughter found her butchered at her home in Rhoden Hall, near Kellits, Clarendon.
\Reports are that relatives became concerned after being visited by the deceased woman's four-year-old daughter. The child reportedly went next-door and told her maternal grandmother that her mother was motionless and not responding to her.
When checks were made,McKay was found on her bed with her throat slashed.
The police, after being alerted, arrested the woman's boyfriend and fired shots in the air to ward off angry residents who were anxious to mete out 'jungle justice' to the man.