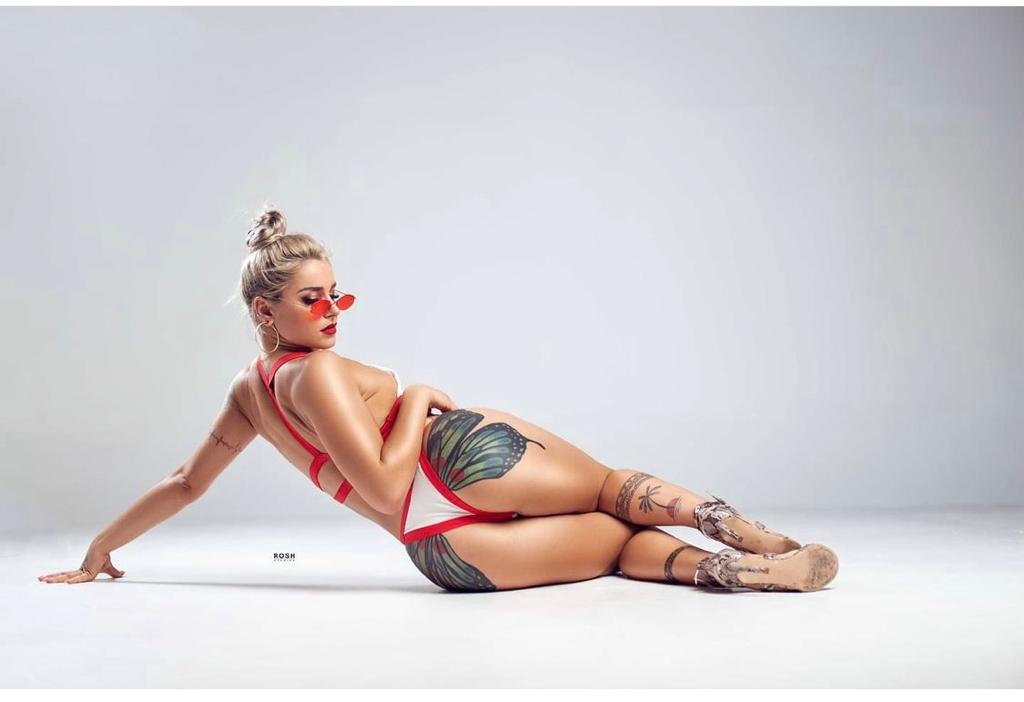 Pop-dancehall recording artist Lil Hanky Panky has reached out to offer assistance to the homeless man, 'Stamma', who helped a video promoting her latest single go viral last week.
"I thought it was important for me to reach out to him because he played a great role in getting my video viral. We bought three shoes for him, a bag of clothes, food , toiletries for him, so we can give him personally," Lil Hanky Panky, said.
She and her manager, Marlon Hutchinson, bought a number of items but have been largely unsuccessful in tracking him down at his frequent haunts in downtown Kingston.
"We left a number with the fruits man close to Water Lane, we have gone all over downtown, yesterday, we waited for two hours, hoping to see him," the artiste whose real name is Lilie Gorchkov, said.
Anyone knowing of 'Stamma's whereabouts is being asked to contact her manager at 876-326-0494.
In the meantime, Lil Hanky Panky has released her video, Sativa, generating a significant buzz online. Last week, a clip from the video shoot for that song which featured an unscripted cameo by a homeless man dubbed 'Stamma' went viral in only a few days.
The clip, which was shot on Water Lane in downtown Kingston, features the well-known homeless man extemporaneously making up his own lyrics as he attempts to duet with the European bombshell.
The single was also released on the After 13 Productions label on all major digital download platforms on June 17th.
The song was produced by platinum-selling record producer Teetimus who produced So A Child May Follow on Damian Marley's Grammy-winning Stony Hill album.
"The feedback has been amazing so far, I am getting calls as far away as eastern Europe and Germany saying they saw the video clip and now they love the video," she said.
Dancehall fans seem fascinated by 'Stamma' who they see as probably the next incarnation of Gully Bop. The public interest has been so overwhelming that Lilie and her manager, Marlon Hutchinson are now seeking out 'Stamma' to do a remix video of the song.
"That's the powerful unexpected thing with music, the people you expect the least from have a gift of some sort…music is somehow in everybody, you don't know the moment when things are going to change for you," she said.
A Russian-Georgian with a German passport, she came to Jamaica to study dancehall music two years ago and through a series of extraordinary events, is now recording music in Jamaica.
Lilie grew up in Hannover, Germany where she attended Hochschule für Musik Theater und Medien (College for Musical Studies, Theater and Media) in Hannover. She developed an early love for dancing and by the time, she was an adult, she became a professional dancer.