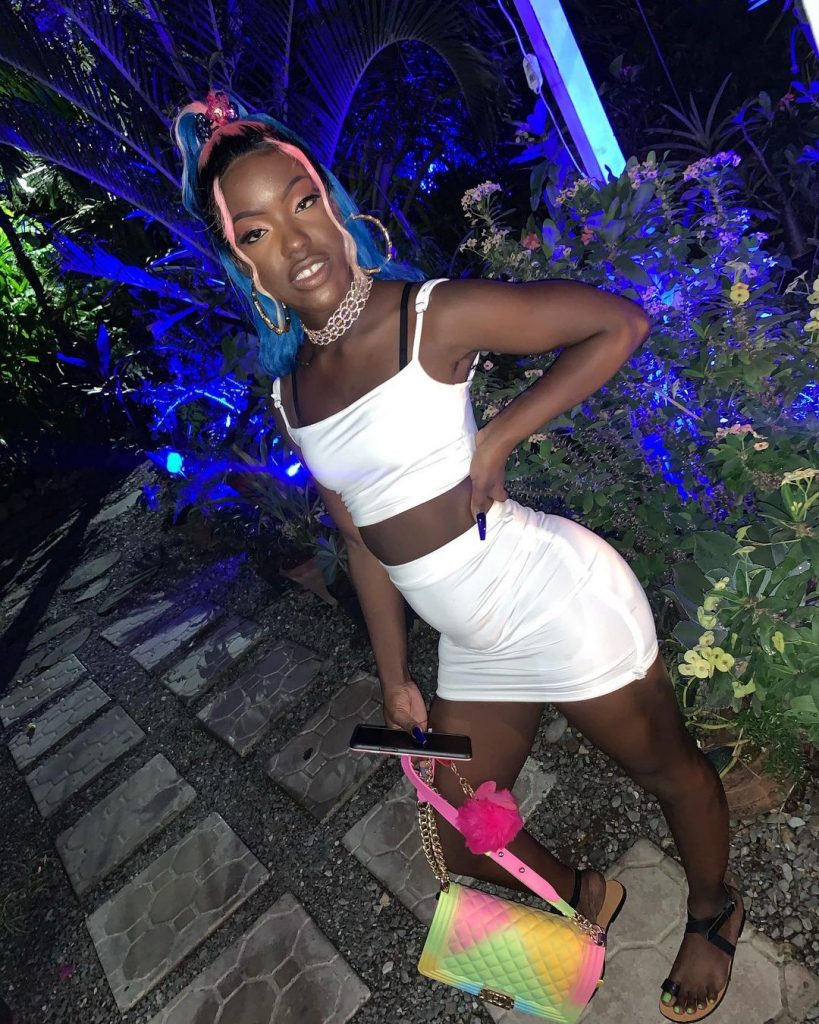 Popular social media influencer Ladaisha 'Mackerel' Francis is reportedly pregnant. This tidbit of news emerged when a video displaying her pregnant belly was posted to her Instagram account earlier this week.
Even though it seems that the pregnancy is in the second trimester, Mackerel did not address any questions regarding her growing foetus.
Mackerel became popular over her saying, "people man nice and comfortable," and became a viral sensation promoting stealing other women's men.
Now 21-years-old, Francis already has a son who she says was born to a man with who she had her first sexual encounter at just 12 years old. The man is older than her, but Francis has refused to disclose his name or information for fear that he might be arrested for statutory rape.