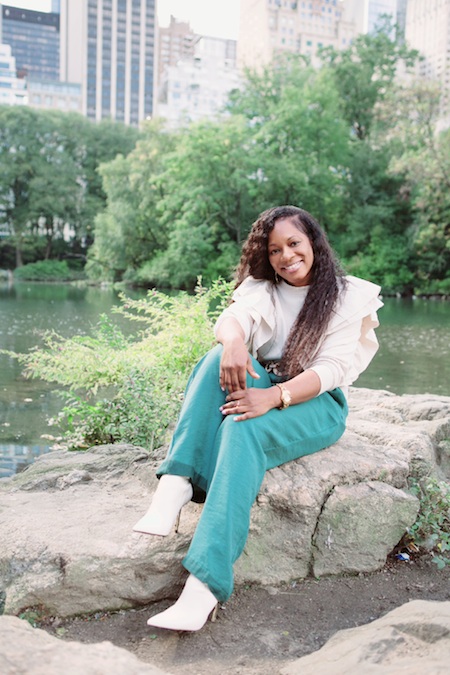 The effervescent Latoya Shea, a Jamaican-born US-based spiritual life coach, is reaching out to the reggae and dancehall community, as well as people in all walks of life.
"I believe that as one searches for a deeper meaning of life, people realize that their truest desire is to know God. This includes artistes and non-artistes alike. I realize that much of what we were taught is based on misinformation and folktales, I believe that a lot of artistes, though they say they walk with God, they don't know Him," Ms. Shea reasoned.
She explained further:
"This is not like I'm hooking them up with a celebrity. This is God, the creator of the entire universe, that they're growing in and with. The benefits are immeasurable and they would never be the same. They won't be living a life where they're reactive to circumstances and events. In knowing God, they will come to know themselves…and that is what will make them unstoppable."
The Jamaican music community has been rocked by the COVID-19 pandemic which has shuttered venues and considerably slashed the earnings of its top practitioners. In recent weeks, a number of artistes have been plagued by scandals of a personal nature which have exploded in newspaper headlines.
"A spiritual life coach explores the deeper connections between people and God. They help others gain an understanding of who God is, how He sees them and in turn support and guide them in aligning their self-perception with His. This ultimately leads to the highest and best expression of themselves," she explained.
"I believe spiritual life coaching helps you change your life by changing the way you operate on a deeper level in order to manifest the life you want to live," she said.
Ms. Shea, who is still employed as a certified registered nurse anesthetist (CRNA), believes that it was her "destiny" to be a spiritual life coach.
"I've been coaching people since my early teens, but I was unaware of what authority I was doing it by. I just thought I had much insight and God just "got" me no matter what," she explained.
She has always been guided by a spirit. In April 2015 , she resigned her job as a certified registered nurse at the Long Island Jewish Hospital , then a few days later, an earthquake in Nepal struck near the city of Kathmandu in central Nepal on April 25. About 9,000 people were killed, many thousands more were injured, and more than 600,000 structures in Kathmandu and other nearby towns were either damaged or destroyed.
"I woke up to an alert on my phone of the earthquake in Nepal. As the alerts of the death tolls continued my spirit began to weep and I knew I had to do something. I was already very active in many volunteering communities so I reached out to them as well as all the other renowned organizations. But of course they all only wanted money," she said.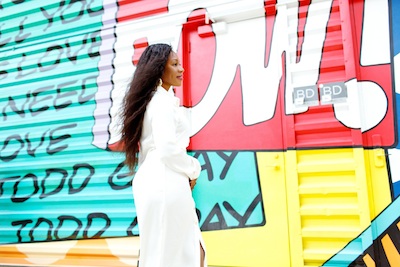 Haunted by the tragedy and unable to sleep, she went to the Nepalese embassy, got a visa, then packed her suitcase with water, tents and toilet paper. In Nepal, she slept in a tent outside and travelled to remote areas to help the sick and wounded. She also took the opportunity to hang out with monks and Sikkhs and explored Buddhism.
When she got back to the US, she completed a masters of science majoring in nurse anaesthesia at Columbia University. Then she landed her dream job in 2017 as a CRNA, providing anaesthesia and analgesia to patients before and after surgery at the Mayo Clinic, considered by many as the number one hospital in the USA.
"In 2017, I had my dream job but my spirit was unhappy. I had everything I had worked really hard for, but it didn't matter. So I started to seek God. I asked Him who He was. I told Him everyone was always worshiping this Jesus "guy" and I didn't know why but I didn't want to commit blasphemy, lol. And boy did He show me," she said.
She sought out God in many places, first she flew to Jamaica, but finding no connection, she quit her job in 2019 and flew to Atwea Mountain in Ghana, a holy place where a pastor had informed her he had once "met with God" and where allegedly many churches and individuals go there to wait on the Lord.
"So I climbed that mountain in the middle of the night and stayed there for 7 days. Not only did I not find God – though He was always with me – but at the end of the trip I was coaching the said pastor on how to be Christ-like," she said.
Since that time, she has accepted her calling as a spiritual life coach.
"It is my will to do the will of the Lord Jesus Christ," she said.
She can be contacted on her social media hanles :
Tiktok: latoyasheall INSTAGRAM: latoyasheall
Twitter: latoyasheall Facebook: latoyashea