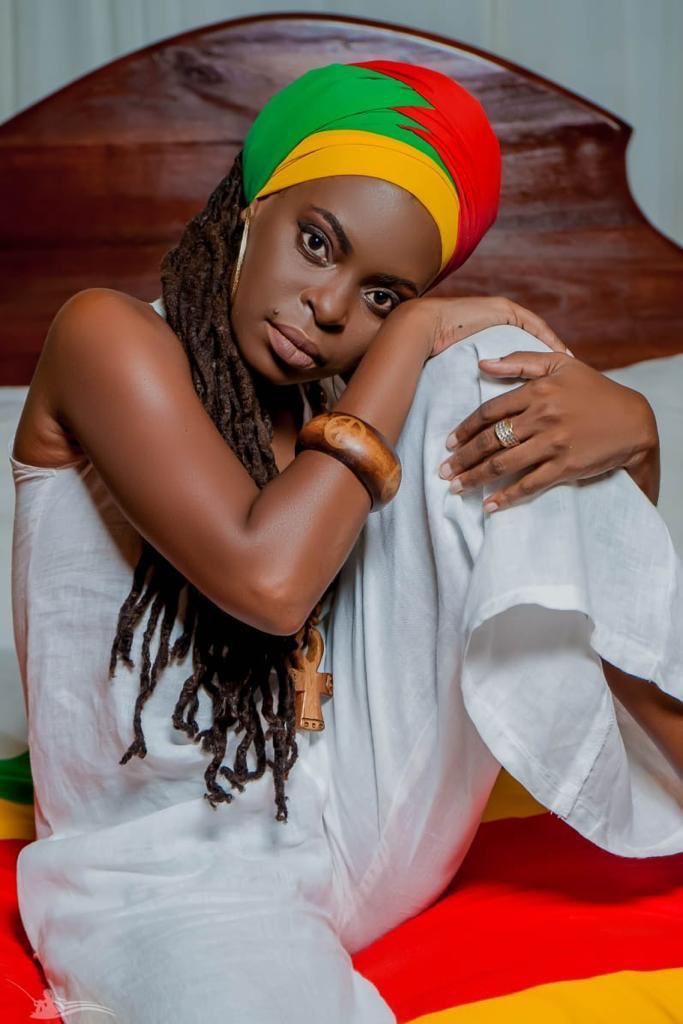 The COVID-19 pandemic has impacted the world, triggering psychological maladies and emotional dysfunction in the population.
However, it has certainly not scratched the confidence and resolve of the very talented, fierce and witty African Empress Kuanna, who will not be silenced as she speaks out on one of the brewing issues faced by children in Jamaica.
"I have no fear," said Kuanna formerly known as Sista Quanna. She preaches a species of 'jungle justice' in one of her latest songs. The single, 'Pedophile Warning', is the title of the song, produced by SoulAJoy Entertainment and Peagodon Records. It has been getting much attention and support on mainstream platforms.

The freestyle performance debuted on IG, was shared by many notables in the industry such as Chronixx, Spragga Benz and legendary Hiphop producer Pete Rock and stands as a warning to all those who seek to abuse children, highlights the corporal punishment and humiliation that should be meted out to guilty perpetrators and the unified posture we should assume to eradicate such behavior.
WHO IS KUANNA?
Born Sharnett Shereta Eccleston, daughter of the soil in the rich Cockpit parish of Trelawny in the small community of Deeside, her talent was exposed from the tender age of 5 years. Kuanna had an aptitude for music. Raised and bred in the Poco Revival Church, she never strayed from her African roots. Her wrapped head attire can be seen throughout her videos and daily platforms. Her musical genre is embedded around her African culture with a unique flow which transcended from her early days of singing in the community at revival church gatherings.

Her evolution to mainstream was fostered under the guidance of producer Jahra, who harnessed her vocal ability and introduced it to the world.

Fearlessness within female artistes is a rare commodity in a male dominated industry. With male counterparts dominating, its always encouraging to have a strong minded and free spirited female artiste who delivers the appropriate, timely and MUCH NEEDED message.

Kuanna lauded the support she got over the years from many artistes and media personalities such as Turbulence, Half Pint, producers Patrick Roach and Milo Brown Seaton, Orville Xpressions, Adena Myrie who is also the sister of Buju Banton and stalwart in the industry radio personality Elise Kelly who blasted her songs when no one else saw the talent and saw it fit to do so.

She is a singer, a dj, and a chanter. She's mellow, blazed and she is certainly one to watch.

A true and deserving Empress of the soil, Kuanna.