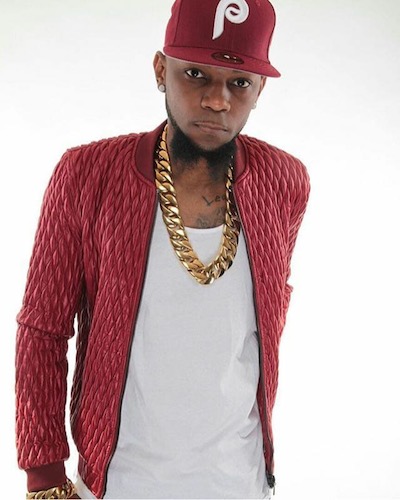 Fast rising dancehall artiste Kapri a.k.a Pree is hoping to use 2020 to catapult into stardom as he eyes the top spot of the dancehall industry. He is banking on the success of his latest single, 'Glory', produced by US-based producer Andre 'Drizzy' Patterson.
"This is a powerful song with an incredible message that one must always pursue one's dreams. I have been pushing the song in the clubs and street dances around the Corporate Area, in Queens and Brooklyn and the response is loud, loud. The song is on all major mixtapes in the streets and selectors ah run with it," Kapri said.
Since its release in February 2020 on the Drizzy Productions label, and an accompanying video, there has been a steady buzz.
"The 'Glory' video has over 10,000 views already and the song is really changing the game for me, so we are going to turn things up, the right way," he continued.
The deejay, who resides in the United States, will return to Jamaica to do some finishing touches on a seven-track EP dubbed 'Nostalgia' which is scheduled for release in summer.
"The EP will feature works from producers such as Jah Snowcone, Seanizzle and Teetimus. I am also doing a collaboration with Elephant Man on a rap beat, the concept is wicked. We are making major moves, videos, street promotion, we going all out," he said.
The deejay, whose real name is Dwayne Wallace, grew up in Jamaica and attended Pembroke Hall Primary and High schools.
The entertainer, born Dwayne Wallace, got his break in 2008 when he released the single Dear Mama on the 'Creeper' rhythm. The song, produced by Seanizzle, received heavy radio play at the time and was also featured on Chris Gold Finger's UK Chart. In 2008, he also won a 'Battle Thursdays' contest, walking away as the winner of the battle two consecutive times.
After that, Kapri got the chance to work with several entertainers in the industry, including Beenie Man, Mavado, Elephant Man and T.O.K. He has continued to write and record music.