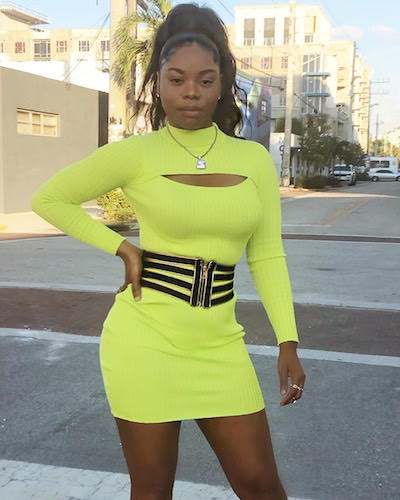 Reggae-dancehall singjay Shana S is pleased with the favourable response to the music video of her latest single, 'Mama Don't Worry'.
"The response has been incredible so far, I am getting feedback from fans in Belize, Martinique, Venezuela, Brazil, and even Nairobi an Lagos in Africa who say they are connecting with the song because it evokes memories of how they grew up struggling financially with a single mom. One fan even took the lyrics and translated them into French and reposted on his YouTube channel," Shana S said.
Released on her own Shana S Music label over a week ago, 'Mama Don't Worry' chronicles her real-life experiences while thanking her mother's immeasurable sacrifices to ensure that her family was safe and fed.
"My mother is a strong woman, ambitious, courageous, and I give thanks for her every day. She goes above and beyond for her children, and I can't thank her enough for that. She is the reason I am who I am," the Portland native said.
"I want people to be encouraged and not be ashamed of where they're coming from. I want them to know that no matter where they're coming from, they can make it, especially if they have a strong mother figure behind them."
Born Shana Simpson in Port Antonio, Portland, Shana S attended Titchfield High and then Port Antonio High school when she became interested in hairdressing, music and art. She didn't take music seriously until she migrated to the US in 1999.
In 2003, she recorded her first official song 'Nah Back Down' on the Top Speed Riddim under the name Sexy S produced by recording artiste Demarco on his Star Kutt recording label.
Her other songs include 'Up In Deh', 'Happy Life' and 'Sugar Daddy'.