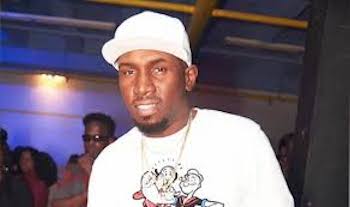 Social media personality and dancehall selector Foota Hype was arrested in Florida sometime over the weekend.
One876entertainment.com has been reliably informed that the DJ is being held at the Krome Service Processing Center in Miami, an immigration holding facility.
"Foota Hype will be back on the road in a few weeks, he has to wait on ICE for them to give you a court date because it is an immigration matter. He is not being deported, he is not on a deportation list, and once he gets a court date, his wife will be there to support him and get him out. People just a talk a bagga tings about him but Foota Hype will be alright," a reliable source told one876entertainment.com. 
"His record is clean as a whistle. He has committed no crime, people want to see him deported but they will never see that."
Born Oneil Ricardo Thomas, Foota Hype, who is usually very active on Instagram, made his last post on Saturday, which has his 155,000 fans worried about his wellbeing.