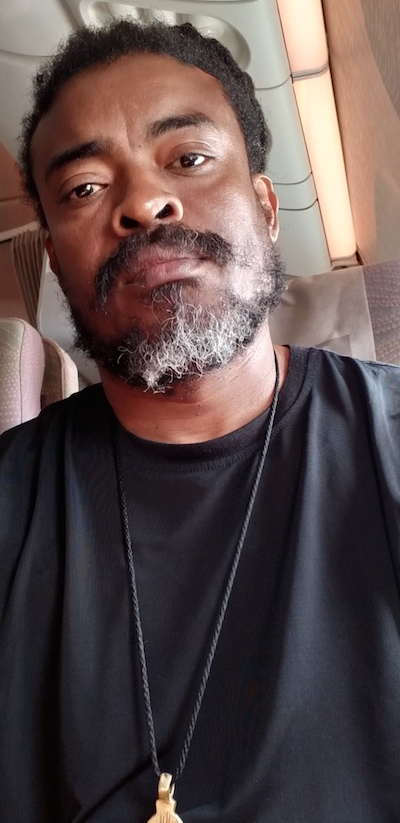 Reggae firebrand singjay Kananjah is upset that the local rastafarian community has not issued an official statement regarding the destruction of a statue of Ethiopian Emperor Haile Selassie in South London last month.
"The silence is deafening from the Rastafarian community, but I am here to burn a fire on all forms of downpression," the artiste whose real name is Yeshua Mut, said.
"I believe it is just some misguided people who did this terrible act, and the thing is, Selassie had said that he also "belonged to the tribe of the Oromo, how can I downpress my own people?". This is tragic because it's just black people fighting against black people, it's like tribalism is in our DNA."
In June, a mob of up to 100 people pulled down Selassie's statue, which had stood in Cannizaro Park, Wimbledon since 1936.The statue was sculpted by Hilda Seligman, while he stayed with her family, and later erected in Cannizaro Park.
"The Emperor lived in Wimbledon while in exile following the Italian invasion of Ethiopia so this statue has historic significance, so this is a wicked act that must be condemned," Kananjah said.
The singjay is releasing a single called 'Selassie I Bio', an autobiographical chronicling of the life and influence of H.I.M Haile Selassie which will be released on his Abba-Taqel label on July 23rd, the birthday of Haile Selassie.
"This is a powerful song that portrays the full glory of His Majesty Haile Selassie, the conquering lion of the tribe of Judah, from his birth to his victory against Italy, a true story of his life. He is a messianic figure who will lead a future golden age of eternal peace, righteousness, and prosperity," Kananjah said.
Born Lij Tafari Makonnen, Haile Selassie was the Emperor of Ethiopia from 1930 to 1974. He has gained a following among the Rastafari movement, whose followers are estimated to number between 700,000 and one million, and he is revered as the returned messiah of the Bible, God incarnate. Haile Selassie visited Jamaica on April 21, 1966, and approximately 100,000 Rastafari from all over Jamaica descended on Palisadoes Airport in Kingston to greet him.
The destruction of the statue is believed to be connected to recent unrest in Ethiopia stemming from the killing of beloved singer Hachalu Hundessa. Hundessa sung about the rights of the East African country's Oromo ethnic group and was a prominent figure within the 2018 anti-government protests.
"In my recent visit to Ethiopia I learned a lot. I learned about some Ethiopians who were sent to Jamaica by King Lalibela and these people are still in Jamaica till this day. The present unrest in Ethiopia is related to our history from that time. I would like to warn the world that Ethiopia must not be divided, that is one of the main intentions of our enemy," he said.
Kananjah will be applying the finishing touches to a six song EP which he will be releasing in the fall of 2020.
Born in Spanish Town, Kananjah fell in love with music at an early age. His passion grew and after graduation, he met Mikey Baskin, the son of Tony Brevett, the singer from the legendary Melodians. Baskin encouraged him to pursue music.
In 1996, he migrated to England and continued to hone his craft, recording his first official single 'Natural And Simple' in 2006.
Other songs include Purify, and Defiance.