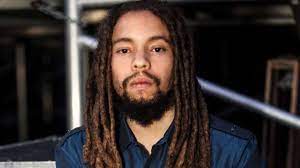 Grammy winning reggae star Stephen Marley's son, Jo Mersa, was found unresponsive in his car in the USA today. He reportedly died of an asthma attack.
Joseph "Jo Mersa" Marley, the grandson of reggae legend Bob Marley, was 31.
The Jamaican American reggae artist was allegedly found unresponsive in a vehicle.
South Florida radio station WZPP said he died of an asthma attack, though it did not specify a location where it happened. It noted that the singer leaves behind a wife and daughter.
Jo Mersa spent his early years in Jamaica before he moved to Florida in high school. He studied studio engineering at Miami Dade College, according to a 2014 Jamaica Observer story.
He released an EP, "Comfortable," in 2014 that included the title track.
Bob Marley died in 1981 of melanoma at only 36. He had 11 children with seven different women.