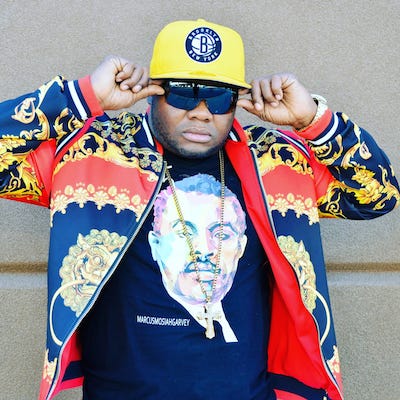 Dancehall artiste Galaxy 'Amunra' P is back with his lyrical guns blazing on the conscious single, 'Soul Fe the Money'.
"This song is a commentary on the state of your society, the moral standards has fallen to a low level where we are moving like robots, worshipping objects on the altar of commercialism, this is a call for a return to our humanity, where we value souls over the Nike soles on your foot, there is a battle on for the souls of humanity and Galaxy 'Amunra' P," the artiste said.
The song is produced by P. Skinner and Mixmaster Jay, and a video for the project was officially released a week ago on the DIs Ting Muzik label.
"Right now, the current is up on the song, over 20,000 views in one week, because it connect with the people. My career is going to the next level, dem a go need shades fi look over weh mi de, anno nothing normal," Galaxy P said.
The video was bankrolled by Anchor Music Group, the artiste's new management team.
Galaxy P is also gearing up to release a quick-fire follow up called 'Black Nation Under Attack' which looks through the lens of black consciousness and nationalism at the social issues such as health, education and employment which continue to afflict the black race, especially in the United States.
"This song makes references to racism in the USA, cause you have police killing blacks, blacks killing blacks, whites killing blacks, plus the negative effects of the recent pandemic which disproportionately affected blacks and Latinos, everywhere we tun, macka just we as black people. Just turn on your TV, look what happened to George Floyd, the black nation is under the attack," Galaxy P said.
Galaxy P was making reference to the death of George Floyd, an unarmed black man, at the hands of a police officer in Minneapolis, Minnesota. Protests erupted for a seventh day across the US, and at least 40 cities imposed curfews while National Guard members have been activated in at least 23 states and Washington, DC.
An independent autopsy found Floyd died from "asphyxiation from sustained pressure" during an arrest. Four officers who executed the arrest were immediately fired, while one officer, Derek Chauvin, has been charged with third degree murder.
The artiste, whose real name is Peter Jackson, will be releasing a seven track EP, under his label, Rattler Records this Summer.
Known for the smash hits "Goodie Goodie' featuring Colin Roache and 'It Good' featuring Ward 21, Galaxy P is a bonafide hitmaker. He released his debut album "Life So Hard" in 2007.