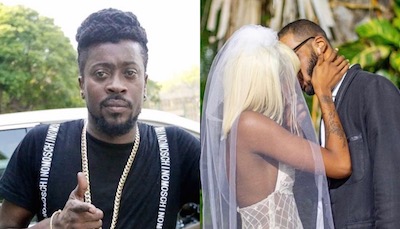 Dancing couple, Desha Ravers – who is Beenie Man's daughter — and dancer Wiz apparently tied the knot this week.
Desha Ravers, a popular female dancer and style maven, posted an image dressed in an embroidered, mesh skin-tight white dress and veil, clutching Wiz Ravers' face close to hers with the caption, "Now and Forever" on Instagram on Friday.
"Thanks but no comment," Desha Ravers said.