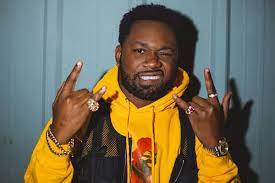 Kranium ah gwaan wid himself now.
The popular singer who is now an independent artiste, is celebrating yet another milestone as his single, 'We Can', a 2016 hit that he recorded with Canadian singer and rapper Tory Lanez, has been certified silver by the British Phonographic Industry (BPI) for sales and streaming equivalent of 200,000 units.
The certification was issued earlier Friday.
'We Can' was previously certified gold in Canada in November 2021 for sales of more than 40,000 units by Music Canada.
In August 2021, the singer's 'Nobody Has to Know' was certified platinum in Canada, while his 'Can't Believe' was certified gold in 2020.
Over in the United States, 'Nobody Has to Know' was certified gold in 2019. It was certified silver in the United Kingdom in 2021.