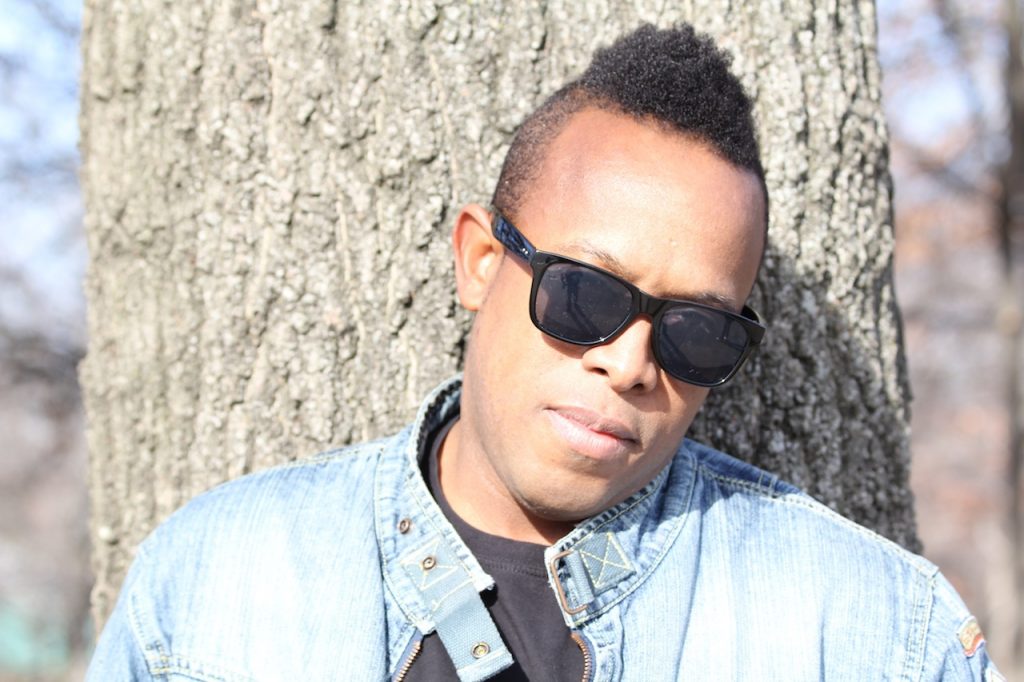 After years of experimenting with alternative rock, pop and progressive rock, US-based artiste Garrison Hawk is banking his latest musical efforts on 'Dream for Life' which was released on the Marathon Records label in early November.
"By doing work in different genres of music, I now have a bigger appreciation for loving my roots which is dancehall and reggae, the real stuff like Shabba Ranks, Ninjaman, Beenie Man, Bounty Killer and Capleton. I just felt I needed to go back to my authentic roots and that return to the roots is the central theme for my new album," Garrison Hawk, whose real name is Ian Bromfield, said.
The single, 'Dream for Life' is the lead single of a 12 track album , 'Garrison Hawk The Adrenaline' which he will be releasing on his own Marathon Records label on November 20th.
"The album is authentic dancehall, 12 tracks plus a raw cut track called 'Draw Me Out' which make it a lucky 13," he said.
Most of the tracks were produced by Garrison Hawk himself with guest productions from DJ Traekup, Smokey and John Dingo. The album was mixed by Meddz Reid
Garrison Hawk is best known for Gangsta Roll, which nudged him onto the world stage, reached #9 on the Hype TV top 20 chart and the track received radio airplay in Jamaica as well as in Europe, Japan, London, New York, and Miami.
The singjay's highest charting song is a club remix of Sweet Music which was leaked to radio and then went on to hit #11 on the UK pop charts. The song has also been featured in the video game Tropico:Caribbean Sims, which sold several million copies worldwide and is on the soundtrack of the film, Final Destination 4.
Born in Manchester, Hawk and his family moved to New York City and by the time he was 17, he was touring around the East Coast of the US with some major reggae stars. All the while, Hawk's family believed he was going to school and was on a path to a degree and a 9-to-5 job.
He did an album with British artist Tricky from Massive Attack, called 'Blowback'. This album appeared on a Hollywood Disney imprint and featured collaborations with superstars like Cyndi Lauper, Red Hot Chili Peppers, Alanis Morissette and others. This major move gave him an opportunity to tour the world in 2000.
In 2001, he caught the attention of alternative metal rock group Tool that had him performing at major US stadiums. After the tour, he inked a deal with Chris Blackwell's Palm Pictures, thendid few singles with Sly and Robbie, then took a hiatus from the business before inking another deal with UK Warner Brothers but his music got shelved after structural changes at the company.
He left UK Warner Brothers and used some of the tracks for his last previously released album , 'Survive' with Sly and Robbie, which was produced by Bill Laswell.
He has been focusing on merchandising opportunities during the global pandemic which has caused over 1 million deaths worldwide.
"Since the pandemic I found myself locked in and creating lots of merchandising like T-shirts, sweatshirts, hats and sneakers which will be branded 'Ian Martin' that is my first and middle name. Even in times of disaster, there are opportunities if you look for them," he said.