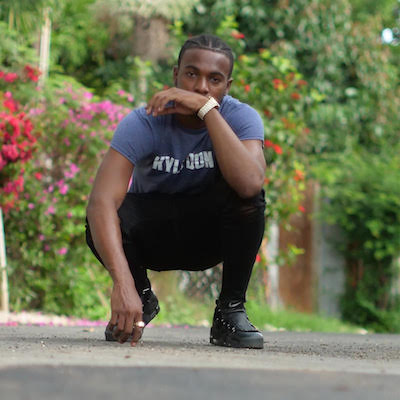 Spanish Town-based dancehall artiste Kyle Don is on the verge of a serious breakthrough in dancehall given the buzz around his latest single, 'Rise'.
"The song hit inna the whole ah Spanish Town, ah the people dem anthem right now. The selectors from Spanish Town to Portmore ah support it, and it start leak all over the country. We ah go tek on the streets once this coronavirus thing die out and we ah go campaign the song at all the street dances inna town and all bout," a confident Kyle Don.
The single will be officially released via all online download platforms on March 25th on the Mystic Melody Records label.
"I did 'Rise' to elevate the minds of the youths, it is for every ghetto youth who drop out of school and feel life end, just put in work, don't give up, believe in yourself, and everything good because ye shall rise," the 17 year-old said.
He got involved in a music at a young age as he learned to play drums alongside his grandfather. His father, Skinny Flex, is also a selector for popular sound system, Mystic Melody International. He grew up in the Spanish Town area of St. Catherine where he attended Spanish Town High school, but eventually dropped out of school in 2018 because of financial challenges. He turned to music to soothe his sorrows and recorded his first song, 'Inna Life It Rough' on his phone. The positive feedback encouraged him to continue to hone his craft, and he began to record more songs under the name Kyle Don.
"The name "Kyle Don" came from my families and friends so I've decided to use it and represent us.I am a versatile young artist, I can do both dancehall and trap," the artiste whose real name Mickyle Muir, said.
He lists dancehall kingpin Vybz Kartel and brash youngblood Masicka as his biggest inspiration. He has been conquering the dancehall community one stage show at a time, gracing several local events in the community where he has gained street credibility for his high energy performances and witty rhymes.
Kyle Don's most popular song is the abovementioned "We Shall Rise", produced by Mystic Melody Records.
Since inking a recording deal with Mystic Melody Records, he has recorded a barrage of new singles such as 'Go Get that Money', 'We Shall Rise' and 'Rise'. All these songs are slated to be released the Mystic Melody Records label over the next few months,
"I will be dropping a video for 'Rise' which will be released at the end of March, and from then, I am coming for my spot in dancehall," he said,