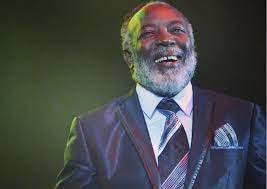 Freddie McGregor may have to postpone his busy touring schedule. A few days ago, legendary reggae band UB40 released a vague announcement telling fans that the "Push Come to Shove' singer would not be joining the tour.
"To all our fans, our good friend Freddie McGregor will not be joining us on our December arena dates in Leeds, Birmingham, and London. We look forward to seeing all the fans and performing with Freddie soon. Stay tuned for upcoming announcements on future dates!" the band posted via their Instagram account.
In November, the 66-year-old Big Ship singer had revealed that he was joining British reggae band UB40 on their nine-show 45th Anniversary tour of the United Kingdom and Northern Ireland starting in December. But those plans appear to be shelved now in light of recent developments.
The Big Ship Label founder is also getting ready to release his album, A Breath of Fresh Air, produced by British company Stingray Records, in early 2023.
The singer is reportedly under medical supervision at an undisclosed medical facility after suffering a stroke a few days ago.