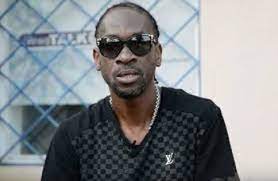 Bounty Killer has obviously never heard of the adage which suggests that 'one must never speak ill of the dead'.
In a widely circulated voice note, Bounty Killer has appeared to suggest that "drugs killed Merciless.
"Is drugs kill Merciless, dem just shy to say it. No heart or nothing , ah overdose kill the don," Bounty Killer told a talk show host during what appeared to be an interview.
"And we don't even want to elaborate on the dead man nothing but dem fi gu weh. Mi no go no funeral, mi a bad man, no bwoy caan ramp wid me. Merciless wasn't mi friend, his wasn't mi colleague, him was just a co-worker. Him no show mi no love, no respect, mi no owe Merciless and him family dem nothing more than condolences."
He even went on to boast that he didn't go to Assailant's funeral. Assailant was a member of Bounty Killer's Alliance for years before his death.