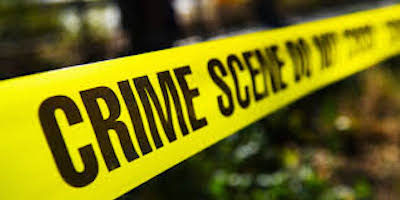 The St James police are confirming that Delano Wilmot who goes by the aliases "Lano" and "Prekeh Bwoy", one of the most wanted men in St James was fatally shot early this morning in a confrontation with security forces in Amity, Cambridge, in the parish.
Wilmot reportedly formed the Prekeh gang, which is reportedly responsible for numerous crimes, including murders, in Cambridge and surrounding areas.
According to police reports, an M16 rifle with a magazine containing several rounds of ammunition was seized. The scene is currently being processed.
n September of this year, Wilmot and his cronies, who form a breakaway faction of the infamous Ratty gang, managed to escape after shooting and injuring two Jamaica Defence Force (JDF) soldiers in an operation to capture the gangsters.
Prekeh appeared on the police's radar during the reign of terror by the Ratty gang on residents in Retrieve and Cambridge in St James. He was a former top-level lieutenant of the gang, which was led by Ryan 'Ratty' Peterkin.
Peterkin, who went into hiding after the January declaration of a state of emergency in St James, was shot dead during a confrontation with the security forces in Westmoreland.
On Saturday, April 14, he and one of his gang members were cut down in a house in Berkshire district in Westmoreland, after they challenged members of a joint police/military team in a shootout.
Before his death, on at least three occasions, the gang, headed by Ratty and his second in command, Prekeh, fired on the police when they tried to venture into the Cambridge community. The vehicles driven by the police were shot up by the gangsters, with the lawmen being forced to hightail it out of the community on foot on at least one occasion, after having arrived in a vehicle.
Residents reported that the gangsters openly walked the streets of the community with high-powered rifles. This was while Peterkin was reportedly linked to the deadly lottery scamming phenomenon, which was said to have helped to fund the acquisition of the gang's weaponry.
After a while there was a split in the gang, resulting in fatal attacks on members of Peterkin's own family by breakaway factions who were his former cronies.
At the heart of the attacks was said to be a vicious feud between the notorious gang leader and Wilmot, which resulted in the murders of four of Peterkin's relatives.