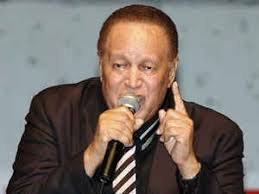 The Loving Pauper is dead.
Rocksteady-reggae legend Dobby Dobson reportedly passed away at 4 p.m. yesterday at a hospital in Florida reportedly from complications caused by the COVID-19 virus. He was 78.
"As I was told, Dobby had Alzheimer's and he was in a nursing home, and contracted the COVID-19 virus, and he died in a Florida hospital at 4 p.m.," music insider Tommy Cowan told one876entertainment.com
"I was personally impacted by Dobson at K.C because of my group, the Merricoles, which later became The Jamaicans. My friends, Flats and Norris Weir sang with Dobby in the choir at K.C. Also Fuzzy Byfield, and Howard Barrett sang with Dobby Dobson before Barrett went on to the Paragons, in a group, Dobby and the Deltas," Cowan reminisced.