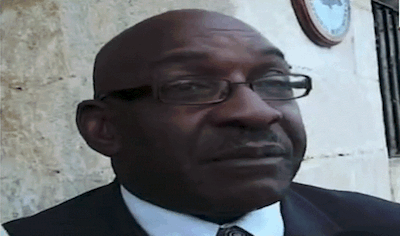 Former Member of Parliament for South West St. Ann and prominent attorney-at-law, Ernest Smith, is dead. He was 70 years old.
Smith reportedly passed away at the University Hospital of the West Indies at about 9 p.m. on Wednesday. He had been receiving treatment for cancer over the past 12 months, however, his health began to decline last week.
He is survived by widow Lynette Royes-Smith, son Ernest Jr. and four daughters, Nesta Claire, Celia, Michelle and Marsha. Marsha Smith is also an attorney-at-law who was elected to represent the constituency of North East St. Ann in September 2020.
The late Smith, a graduate of York Castle High, qualified as a barrister at age 22, one of the youngest barristers in the Caribbean at the time, and had a long distinguished legal career. In recent times, he represented incarcerated dancehall artiste Tommy Lee Sparta during his numerous run-ins with the law.
Smith is a former MP for South West St Ann, having won the seat for the Jamaica Labour Party (JLP) in the 2002 and 2007 general elections.
However, his success in the seat ended in the 2011 General Election when he was defeated by Keith Walford of the People's National Party (PNP).
Smith is the father of attorney Marsha Smith, who is the Member of Parliament (MP) for North East St Ann.
She replaced the late MP Shahine Robinson who died on May 29 last year after a battle with cancer.
Marsha Smith is also Minister of State in the Ministry of Finance and the Public Service.