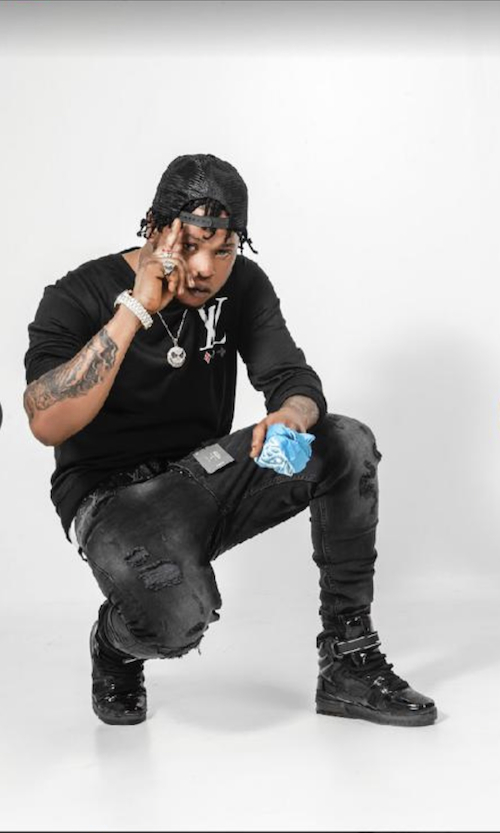 Dancehall artiste Binelly is pumped up that his latest single, 'Solo', is trending on Audiomack, racking up thousands of views since its release on August 15, 2021.
"The song was blasted out this week and my phone has just been blowing up since that, people are loving the lyrics and delivery. Big respect to the Law Boss and Damage Music for this collaboration," the artiste whose real name is Martico Gardener, said.
Audiomack is an on-demand music streaming and audio discovery platform that allows artists and creators to upload limitless music and podcasts for listeners through its mobile apps and website.
The single, which was released on the Damage Music label one week ago, has already racked up 136,000 views. The early buzz has fast-tracked plans to shoot visuals for the project.
Binelly grew up in a small community called Scarlett Hall in Trelawny, and attended Spot Valley High in St. James. At school, he used to engage in lyrical battles at recess where he quickly earned a reputation for his quick witted rhymes and confident lyrics.
"In the lyrical battles and there can only be one winner, anything else comes after and you nah fi ask who it was. The way mi deliver the lyrics them and the way them a fire hard a friend once described me as a Benelli shot gun, I took it into consideration for weeks almost a month before I decided that ok. It's Binelly," explained.
Three years ago, he recorded his first single dubbed "Put Pressure", a conscious song about working hard and believing in yourself, on a beat he downloaded from the Internet. He continued to finetune his craft before he teamed up with the well-known producer Damage Music.
He earned a lot of female fans with the ear-gasmic single, 'Ride' which was released with visuals a few weeks ago.
"Both "Ride" and "Solo" are produced by Damage Music and they are definitely creating a buzz in the streets and keep growing as time goes by," he said.
He shot visuals for the song, FFN, in Portmore earlier this week.
Binelly hails from a music family as his mother, once performed under the stage name, Mystery, years ago.
"Back then, her songs motivated me as well as her struggles she had back then while trying to pursue her dreams in the industry," he said.
He believes that he can make a major impact in the Dancehall Game.
"My sound is just different. I truly believe that in order to stand out in this business, you have to be unique. You have to think out of the box, think different and smart, work very hard and remain focused until you find your true self and potential. I largely do dancehall with other elements," I added.