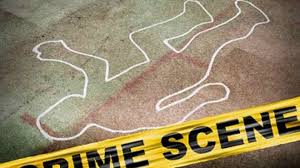 An earthquake was felt in parts of Jamaica this morning.
The Earthquake Unit at the University of the West Indies says the quake measured 3.4 and was located at approximately five kilometres south of Port Antonio, Portland.
The unit said that it occurred at 6:10 a.m and had a focal depth of four kilometres.
The unit reported that the earthquake was felt in Kingston and St Andrew, St Thomas and Portland.
Last year, Jamaica was rattled by a major 4.5 earthquake felt across the island at about 7:30 on August 26th. Twitter exploded with memes and comments a few minutes ago with thousands of reports of the tremor. Checks with the earthquake unit of the University of the West Indies confirmed the earthquake.
The United States Geological Survey reported a M4.5 earthquake, 5 km SSE of Alexandria, Jamaica.