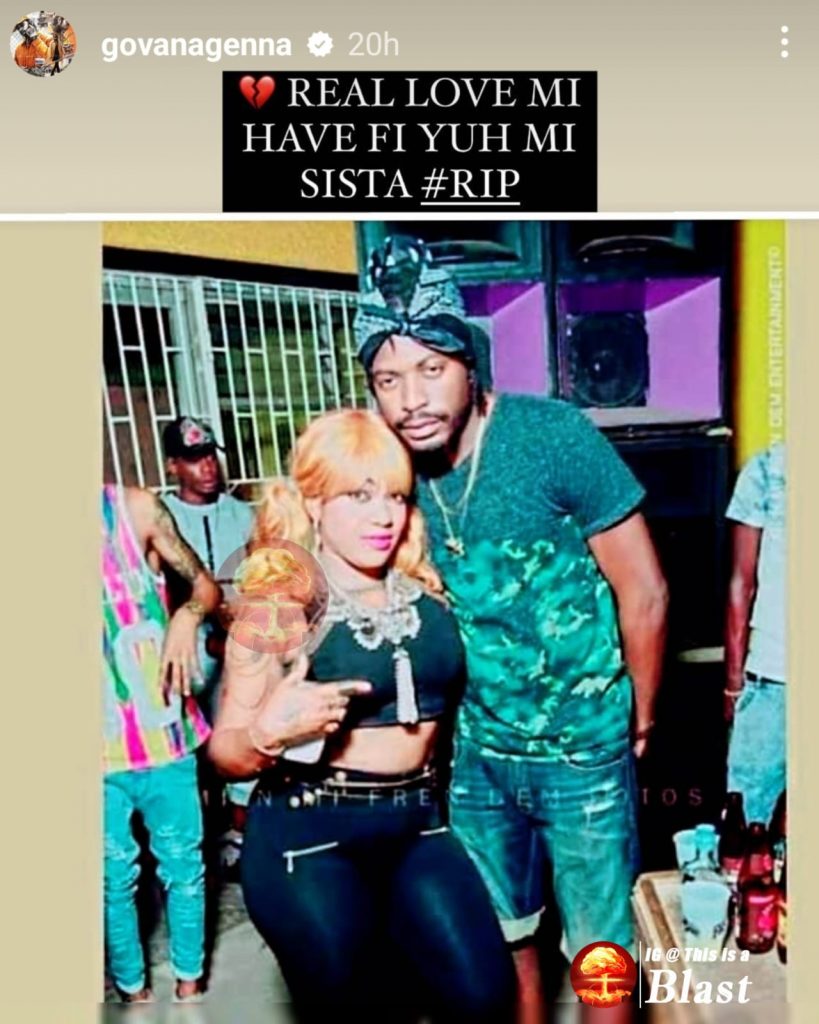 The 4th Genna camp has been shaken up by the deaths of Aidonia's 9 year-old son, and that of a 4th Genna affiliate member, a woman known only as Samantha who reportedly died on Saturday after suffering post-surgery complications, presumably an undetected bloodclot. Her DM story said she was in Mexico the last time she posted.
She reportedly developed complications after doing a Brazilian Butt Lift Surgery (BBL) but suffered complications days later while she was in a recovery house.
On Sunday, Govana posted that his sister had passed away as he shared a photo hugging his sister.
"Real love mi have fi yuh mi sista #RIP," Govana wrote in a now-deleted Instagram Story.
However, it has emerged that