Devin di Dakta-fish comes out and reveals new look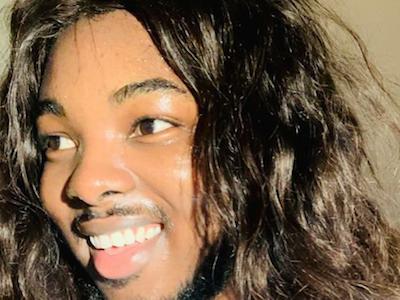 Wha happen to Devin Di Dakta-fish? That's why Corey Todd did have to beat him with a leather belt inna the parking lot of the club. The man ah try fish up the business with him cross-dressing picture inna one bad colour house dress. Ah this dancehall gone to? This little doctor fish fi stay Unda the Sea like the Little Mermaid that he is, and stop confuse up dancehall. Wah him a try say? Jamaicans no stand fi nothing again?
Too much gimmicks inna the business. Man have 666 inna dem forehead, man ah do oral sex, man ah have sex pon camera, man ah put Eye of Horus, man ah tattoo dem eyeball, man ah put in goat horn, man ah wear mask. Now this cross-dressing Drag Queen BS? Ah this dancehall gone to? What will Devin do for an encore? B-fucking. Ah that it gone to. Mi waan him try do a show inna one dress inna Jamaica and see wah reach him. Him is not Kanye West, him caan get away with it. Look how the man look comfy inna the wig, with this big smile on him face. KMT.