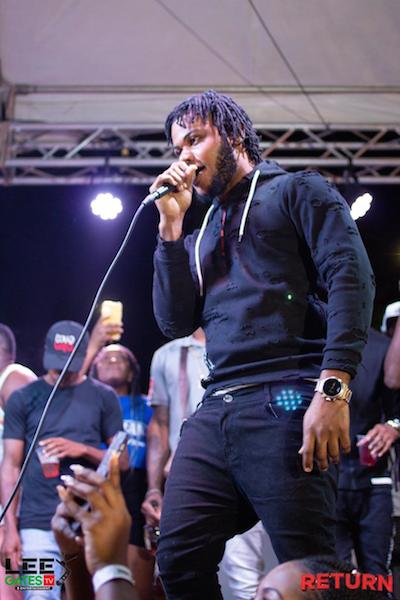 Dancehall artiste Kaream Kharizma is urging industry leaders like selectors Ricky Trooper and Boom Boom not to be swayed in their 'No Music No Vote' campaign merely because the Minister of National Security Dr. Horace Chang showed up at a Boasy Tuesdays event.
"Don't be taken in by empty gestures, sometimes politicians do things for public relations purposes, so that they can stall and keep oppressing the people. It is good the Minister came forward but the government knows that is breaking its own laws and crippling our industry unfairly with these party lockoffs, so like Bob Marley said, don't make them even try to use you, keep up the pressure on them," Kaream Kharizma said.
He believes that the recent trend of authorities locking off entertainment events at 12 midnight has a negative impact on the wider community. He has joined the chorus of entertainers and industry insiders who have been making an appeal to the Government to make changes to the Noise Abatement Act, which dictates strict lock-off times for events held up to 2 a.m. on a weekday, and up to 4 a.m. on the weekends.
At present, the cut-off time for events on weekdays is 12 a.m., and 2 a.m. on weekends.. There is presently a 'No Music, No Vote' movement that has gained traction on social media platforms which prompted Dr. Horace Chang, Minister of National Security, to attend a Boasy Tuesdays event to reassure patrons.
The deejay is promoting a new single called 'Gyal Magnet' which was released four months ago on the DJ Jason Music label and which has been earning big forwards in the dance. Another single, 'Watch Ova Me', which was released earlier this year on the Dakrome Production label, is also doing well.
The artiste has vowed to make a big impact in 2019.
"I am ready never like before lyrically, in fact, I am like an S 300 surface to air missile system, ready to launch an attack on the dancehall scene so other artistes better be prepared or find a bunker to hide," the brash singjay said.
Last year, Kaream Kharizma generated a buzz with his latest release 'Pretty Little Indian', with the latter finding an audience among young female fans, racking up over 50,000 views.
"I am putting in the work, the management team ah step up things, the shows ah come in, so everything ah gwaan good," he said.