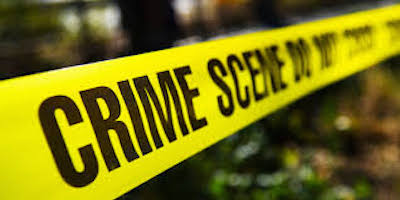 When the neighbours of a St.Mary deliveryman saw the vultures circling over his unfinished house, they began to suspect the worse. Then upon further investigation, a foul odour confirmed their worst fears. Someone had killed 57 year-old Alexander Rocky.
Police in St. Mary have launched a murder investigation after the body of a man was found in an unfinished house at Spring Valley Estate, Tower Isles, on Sunday afternoon.
The body, which had a gunshot wound to the back, is suspected to be that of Alexandre Rocky, 57, a deliveryman from Boscobel, St Mary.
Rocky had been reported missing at the Port Maria Police Station by family members on Thursday.
Police said the description of the deceased corresponds with that of the missing person report.
According to the police, at about 5:30 pm, residents detected a foul odour and observed vultures hovering over the two-bedroom unfinished concrete and board structure.
The resident called the police who found the partially decomposed body in the kitchen, lying face down in what appeared to be blood and had a gunshot wound to the back.
The police also observed what appeared to be a blood trail leading from the garage area to the body. The body is of a dark complexion, medium built about 5ft 6 inches long and clad in a blue shirt and blue, short jeans pants.
The police say they are probing reports that a small truck Rocky operated was spotted by family members in Clarendon on Sunday. When the truck was accosted two men ran from the vehicle.