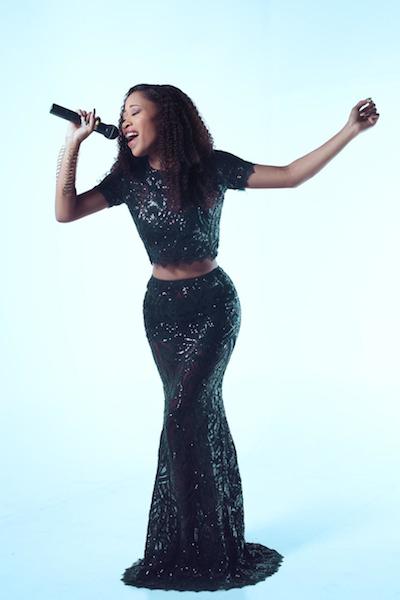 Reggae artiste Davianah is applying the finishing touches to her debut seven track EP, 'Rasta Picknii'. "The EP will have seven songs and it will be strictly reggae hence the title, 'Rasta Picknii' as it will showcase my cultural side," Davianah, whose real name is Davahu Barrett, said. 
Some of the songs include 'Break My Heart', 'Stir It Up' and 'Move'. She is aiming for a Summer release for the project.
The 24-year-old artiste plans to shoot a video for a separate single, 'Supergirl' next month.
"I have quite a number of new singles that I have already recorded, I haven't stopped pushing my dancehall persona, my EP is just designed to show a more cultural side of Davianah," she said.
On Sunday, Davianah released a freestyle dedicated to her mother, Norlene Cornwall, that has over 15,000 views on IG since it was posted.
"I have a really good relationship with my mother and I am glad that the fans love it, maybe I will even do an official video," she said.
But Davianah doesn't have a great relationship with her superstar father, Tony Rebel. She raised eyebrows earlier this year performed at Rebel Salute in a nude-coloured pantyhose and mint-green wig, and later sparked a major conflict with her father with a scathing Instagram pose attacking her father's hypocrisy.
"I don't think that I will ever do a collaboration with him," she said, curtly.
Born July 28, 1992, Davianah debuted at Reggae Sumfest 2011 during Tony Rebel's set, doing a cover of Estelle's 'Come Over' that elicited a huge response from the crowd. She performed on Reggae Sumfest 2017 and 'Reggae on the Hill' in Barbados. She has become known for her melodic attractive reggae freestyles and also controversial hard-hitting hardcore freestyles that have won her numerous fans through social media.
"I am coming for everything they said I couldn't have. It is not easy being a second generation star, but I welcome the challenge," she said.