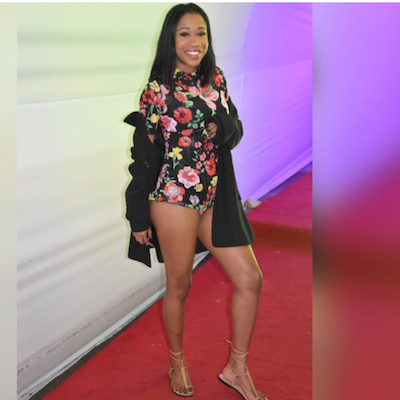 Controversial dancehall artiste Davianah has registered her disdain for Lila Ike's cryptic tweets this week which seemed to suggest that the I Spy singer has come out as a lesbian.
Davianah posted a photo with a big red X scrawled over it with the message: 'I Stand with Lila Ike Unconditionally'.
She captioned the post: Watch yaaaaa ……. unu haffi go report mi 100 time ….. 🤣🤣🤣🤣🤣
She continued: So many people asking me in my DMS where I stand. Well, here is where I stand I don't. First of all when she was talking about 'Touring not whoring', she neva know a inna ppl bedroom she gone? Now people gone inna her bedroom,now what? While u looking down at whores, looking at u, eating cunt round a 1 part and wah come tell me bout Jah? Cant stand you mfs who do things jus for clout cause this haffi b a joke, she should have laughed at the person trying to expose her because I neva knw is a secret that u eat cunt."
One user agreed: "Can't mix Rasta with folly… That is a fact. It's not a hate thing."
Others challenged her, one said: stand up for yourself first. While another offered: "Bullying isn't cute. Esp from you the professional victim."
One user was particularly nasty, spitting: Go stand wid yuh career weh a batter fi life. Not even yuh father last name can help it tpc😕 You of all persons should understand freedom of choice and expression cuz that's what your brother robbed u of before you could even find yourself as an adult.