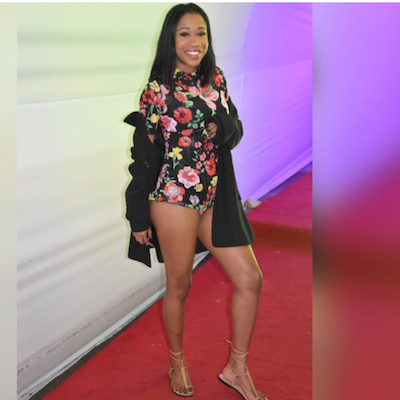 Dancehall-reggae artiste Davianah is pumped at the early feedback to her provocative new single, 'My Money' on the Rich is Right rhythm released on the Jah Snowcone Entertainment label earlier this month.
"The reaction to the song has been incredible so far, the mixtape selectors, the disc jockeys, the other day, Johnny Kool from ZIP pulled it up eight times and my phone just blew up,"Davianah said.
A snippet of one of the verses go: Some girl respect shorter than a midget/Man trick dem fi one night and change dem digit/She ask fi the light bill, him tell her fi bridge it.
"People just love the lyrics and the style and the topic, a woman defending her money, and her pension," Davianah said, laughing.
The Rich is Right riddim features songs by Charly Black, Busy Signal and Rally Banks.
In the meantime, Davianah will be shooting a video for another single, 'Good Vibes' on September 29th at 1A Hillview Avenue in St. Andrew. The 'Good Vibes' single song, released on the Twhizz label a month ago, the track has generated over 50,000 views so far on social media sharing site, YouTube.
"With these singles doing so well, I am building my brand because there is a growing buzz for my 'Rasta Pikney' EP," Davianah said.
Born July 28, 1992, Davianah debuted at Reggae Sumfest 2011 during Tony Rebel's set, doing a cover of Estelle's 'Come Over' that elicited a huge response from the crowd. She performed on Reggae Sumfest 2017 and 'Reggae on the Hill' in Barbados. She has become known for her melodic attractive reggae freestyles and also controversial hard-hitting hardcore freestyles that have won her numerous fans through social media.