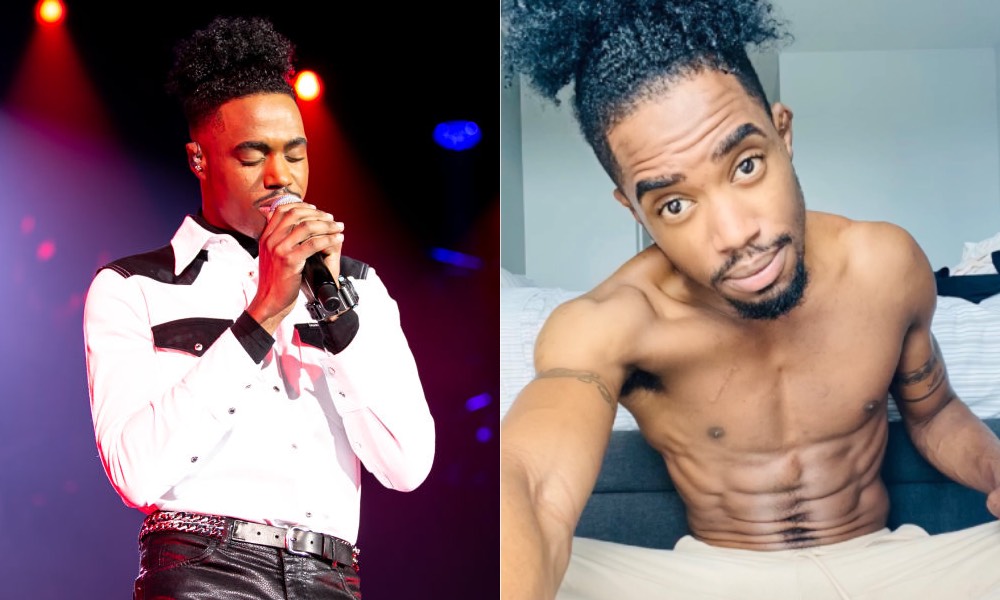 X Factor 2018 winner Dalton Harris had social media buzzing over the weekend when he shared a photo of himself in tight, ripped jeans and a shirt that exposed his midriff and rock hard abs. Apart from the 'eye-candy, the shared an update on his Instagram page today where he announced that he was the father of a daughter, and addressed rumours that he had been cut by his record label.
"I am trying to focus on being a great father to my daughter, a supportive friend/brother/son and building a better relationship with myself," he said.
The photos were tagged in the Canary Islands.
Harris, who came out as pansexual in October 2020, addressed rumours that he had been dropped by his record label, which is unnamed in the post.
"I am no longer with a label but I will remain independent as long as I feel (it) is right. I will not release music to chase momentum or popularity. And no, I was not dropped so please do not turn this into something it isn't you beautiful youtube blog folks. Good vibes to you as well," he said.
When Harris won X Factor in 2018, he landed a Syco record deal worth hundreds of thousands of pounds sterling. Since 2011, it's believed winners get an initial advance of £150,000 for their first album.
Dalton Harris did well with songs like The Power of Love, Girl Like You, and Cry all peaked in the top ten of iTunes charts. He reportedly recorded over 100 songs, but the pandemic caused the industry to shut down, and Cowell's label suffered a loss, and shuttered its doors. In 2021, Harris appeared on Broadway with the production Closer Than Ever, which was available worldwide, streaming via BroadwayHD.